Sadly, New Zealand does not have a thriving mobile virtual network operator market. Here is the approximate breakdown of mobile market share prior to the merging of Orcon (formerly Vocus) NZ and 2degrees in 2022: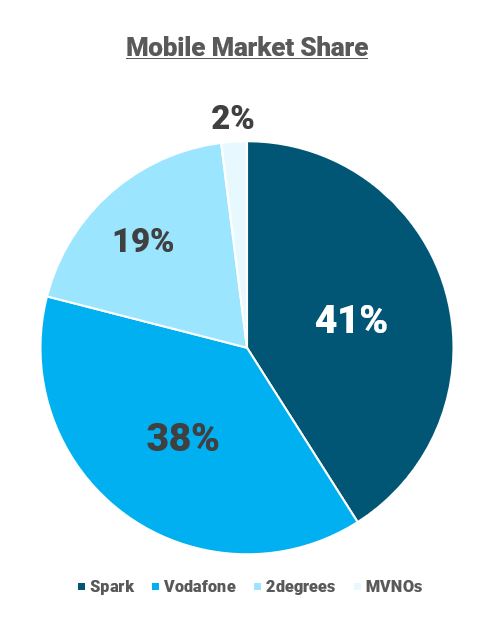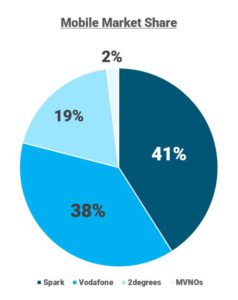 Orcon NZ, prior to acquiring 2degrees in May 2022, was one of the largest MVNOs in New Zealand (purchasing services via Spark), and we would expect that if the market was viable, it would have been making good money from the effort put in, but that wasn't the case.
Mark Callander, now CEO of 2degrees, was always very clear when at the helm of Vocus/Orcon that there was no point putting effort into mobile services given the wholesale market conditions.
There are 2 key indicators that the market isn't currently performing as it should be:
There simply aren't many network operators other than those with their own network. This clearly means that something, or a number of things, must be keeping interest at bay. In New Zealand, MVNOs have less than 2% market share, while in Australia, they hold around 10%
Where suppliers are operating as MVNOs, there is no money to be made.
Read the guide to get up to speed on everything from high-level market intel to service specific details and all the gotchas in between. No Forms, no calls – 100% free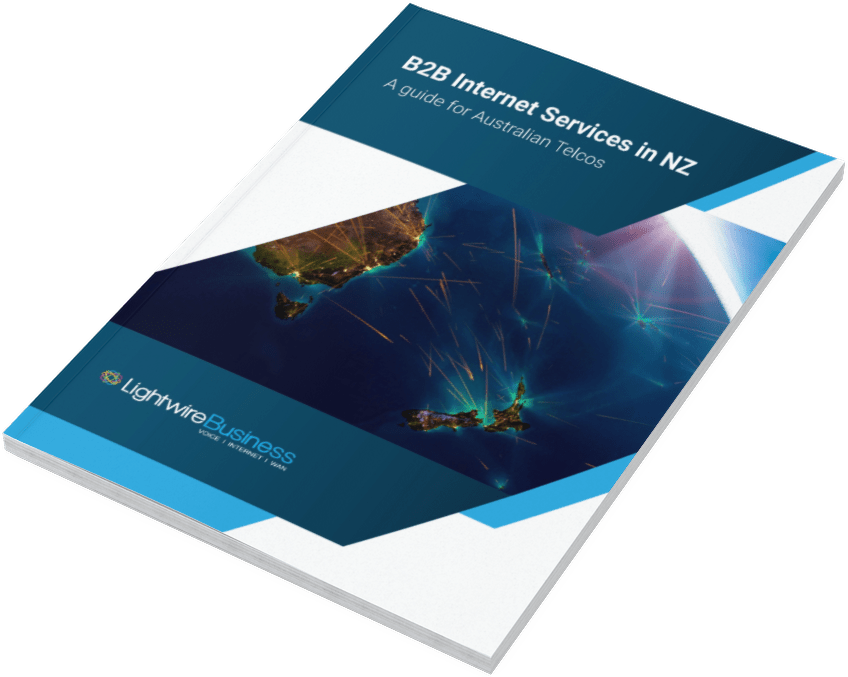 If we look at the Australian market, there is a relatively, or at least comparatively, vibrant MVNO space occupied by the likes of Kogan, AAPT, and Amaysim. You can find a detailed list of Australian MVNO here.
It appears that Australia has found a way to enable their wholesale mobile market to operate in a way that actually makes it a viable commercial proposition as opposed to simply a value add, which actually gets back to the key question – why operate in the mobile space as an MVNO?
When a telco doesn't own its own network, the prime driver is to not lose out on the ability to bundle all services. Spark, One NZ (Previously Vodafone) and 2degrees can all bundle mobile, landline and Internet services into a single invoice, while the other players can't.
For some clients (although in our experience, it is a small minority), that is a defining factor when making a decision.
The other reason that drives the likes of Lightwire to look for viable MVNO options is to enhance results in measurable KPIs such as items per sale (IPS) and average revenue per user (ARPU). Both are key metrics and by adding in a mobile offering, they become more impressive. But without any profit to be added through improving these metrics, they lose relevance.
So what is currently going wrong in New Zealand that impacts the ability of smaller players to provide mobile services? Virtually everything. Price points, minimum purchase level commitments, restricted number of plans offered, the sales process and lack of B2B automation, white labeling… you name it, it's not great
Why hasn't there been a bigger focus on this? Because there doesn't have to be a regulated framework to abide by. Spark, One NZ and 2degrees have no reason to enable competition against smaller players when margins are already being squeezed.
What does that mean for Australian telcos? If your clients are looking for secondary mobile data connections, you can either go retail, or work with an New Zealand telco partner that has wholesale access through having done the difficult wrangling with one of the three mobile carriers already.
So what is Lightwire doing?
I'm sure you can see where this is going, and you're right… Lightwire utilises the 2degrees network to purchase SIM cards and backhaul capacity, then allocates its own IP addresses and billing structure, which includes some nicely scalable data pool options.
This is starting to sound a bit salesy, so we'll leave it there, but hopefully, that presents a picture of the MVNO landscape and a potential way for you to navigate it.