We're taking a different approach to your newsletter this month as we want to share a bit about what makes Lightwire tick, the special sauce that helps us drive better results for you and your clients.  

Our flywheel, a concept adapted from the Scaling Up framework, gives a high level view of the core components that combine to deliver market leading outcomes for our partners.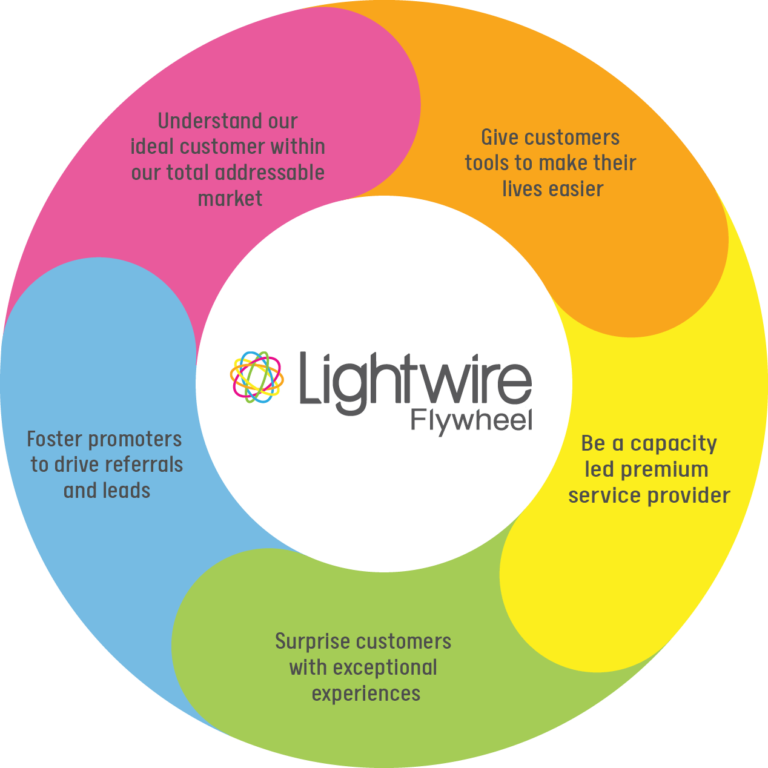 It all starts with a deep understanding of our partners and the market in which we all operate. We work closely with our partners and seek to learn about the problems they are looking to solve, then involve them in setting the product/feature strategy for Lightwire so we can be sure that we are providing the tools our partners need. 

Our commitment to being a capacity-led premium service provider, both in terms of network capacity and personnel numbers, ensures that we deliver on our promises within the timelines we advise and with top-quality information.

We understand that strong partnerships are built on exceptional experiences. That's why we strive to surprise and delight our partners with experiences that exceed their expectations. By fostering strong relationships and creating promoters. 

We believe that our partners' success is our success, and we are dedicated to supporting you every step of the way. If we get that right, you'll tell your friend and colleagues and referrals will result.

So, with all that said, below we have a bit of a rundown on how various members of the team are putting that into practice. As always, if you have any feedback for us, ideas or things you would like us to start or stop doing, I'm all ears.  

Understanding our partners
We know that our success is directly tied to the success of our partners, and we like to say, we win, when you win, but we know that we have to give you the tools, services and products to achieve that.  
That's why everyone at Lightwire is committed to understanding the unique needs and pain points of each partner and over the last 3 and bit years, I've had the pleasure of hitting the road and air (more times than I care to admit) meeting with partners all across Australia and New Zealand to gain those valuable insights on what our partners need and how best to support them.   
What sets us apart is that we're out there and our partners can take advantage of our expertise, hands on pre-sales support, advanced insights provided by illume and receive every service, as a managed service knowing each of those has been crafted by conversations we've had with partners, like you to put together solutions, processes and tool that meet your needs. 
We're in this together, and we're looking forward to working with you to achieve shared success.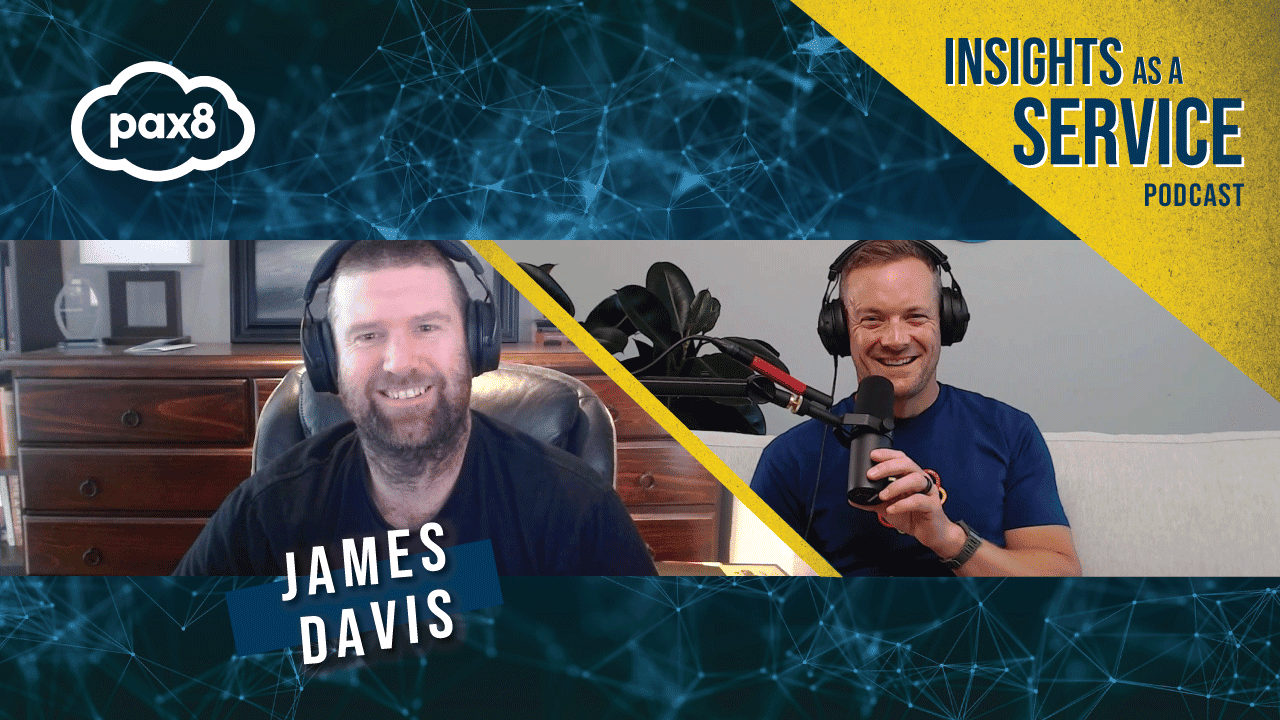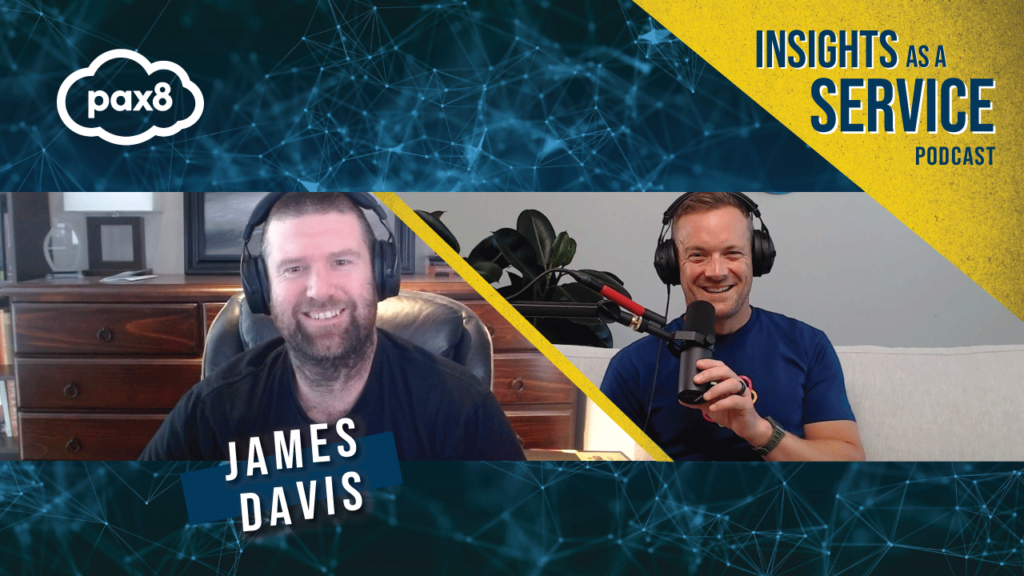 The MSP model is dead - James Davis from Pax8
You adapt or die – The MSP landscape is changing rapidly. James Davis, Pax8 Academy director joins us to talk about the decline of the traditional MSP model, pricing, the challenges posed by SaaS vendors, and what you can do to thrive in this environment.
MSP Meets AI - Dave Sobel from MSP Radio
AI & ChatGPT are taking the world by storm, but will AI make MSPs more productive and profitable or is it all just a hype? We had a chat with Dave Sobel from MSP Radio to find out what will AI mean for the IT industry and MSPs.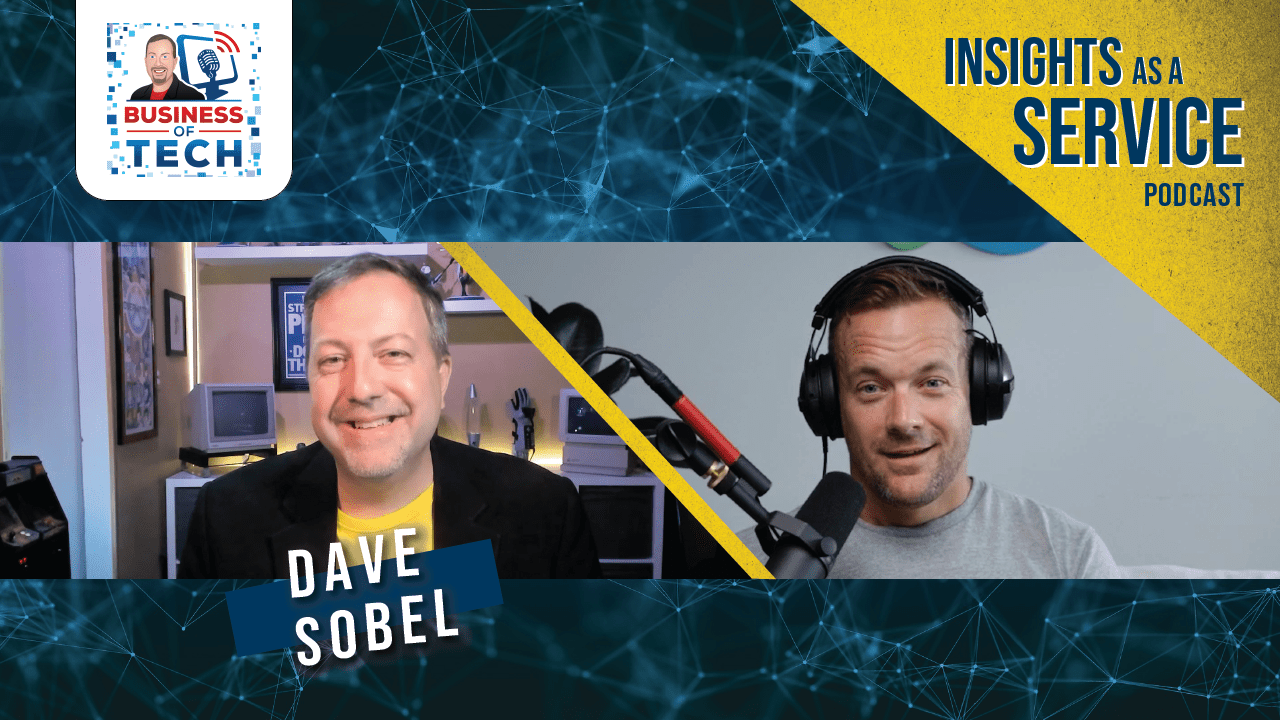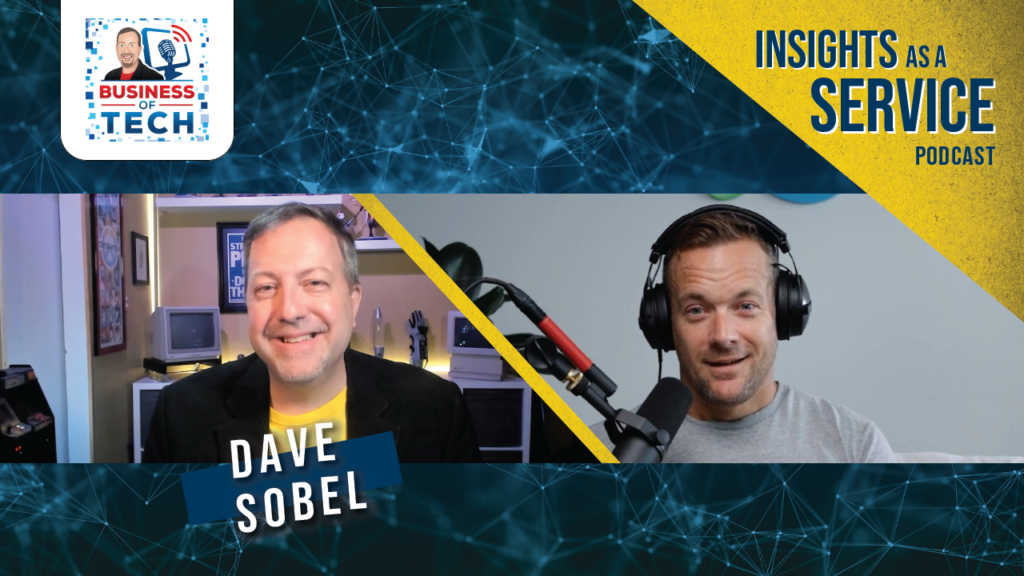 Give our partners tools to make their lives easier
The right tools are essential to making informed decisions that benefit your end-users. Bob is one of our in-house senior developers that's been with us since the foundation of Lightwire Business.

He's created numerous features inside the partner portal, illume and it wouldn't be the portal it is today without his contributions. 

One of the tools Bob most recently helped bring to alive is the wholesale voice ordering tool that enables wholesale partners to purchase voice solutions for their clients in less than a minute.
With the tool being live just a couple of months, it's already well received by wholesale partners;
"Ordering voice services was unbelievably straight-forward with all products and variations in the portal and aligned with your wholesale rate-card… I was able to step through every phase of the ordering process without any surprises or needing to second guess what I should be entering (you've obviously made it Sales/idiot proof😊)."
Check out the wholesale voice ordering tool »
We have a bunch of devs and a LONG pipeline of features and improvements to make to illume, but the team and the account managers are always keen to hear suggestions on what tools you need to make your lives easier!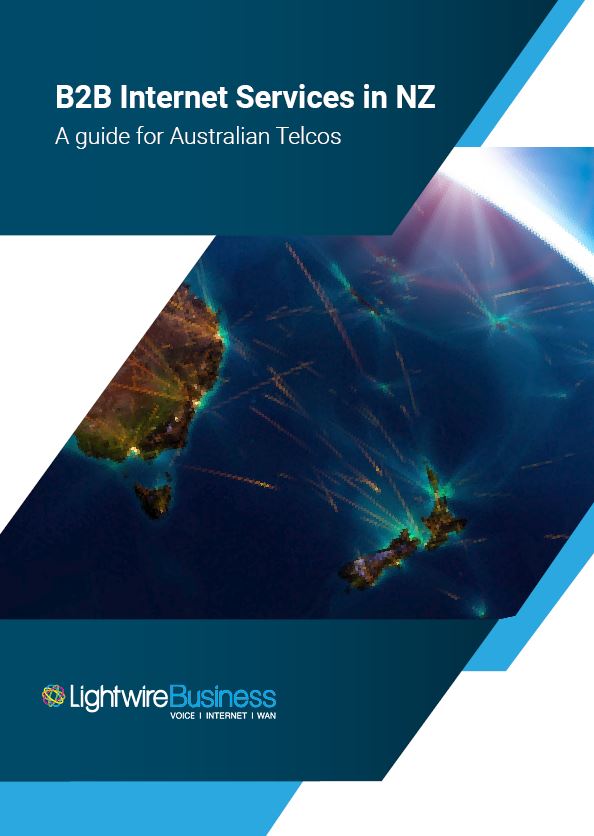 Guide: B2B Internet in New Zealand
Business internet services in NZ don't have to be complicated. The B2B internet services in NZ guide covers all the detail you need to get up to speed on everything from high-level market intel to service specific details, and all the gotchas in between. 
We want to help our partners succeed, because we win when you win. That's why the guide is 100% free, no forms, no spam, no cold calls. 

Be a capacity led premium service provider
Last month we celebrated Rahman's 6th anniversary and with his impeccable talent, it's no surprise that he has become a critical part of our core networks team. 

Rahman is part of what sets us apart and he's available for our partners during pre-sales to help architect the perfect solution, no matter how complex the brief is. He focuses on delivering what's best for you and the client and ensure that we deliver what we sell.  

To make sure you and your clients get reliable high-quality services, Rahman and his team mates work painstakingly to make sure that Lightwire's network is up to scratch, have as little interruption as possible, and ensure even our most utilized handovers are averaging less than 50% of their capacity – meaning your clients receive a quality internet service with minimal latency. 

A lot of ISPs say they run their network well, we goa step further and showing you our most utilised handovers.
We understand that timely resolution of issues is critical, which is why we have a well-defined escalation matrix in place. You can be confident that we will promptly and effectively handle any issues that may arise. 
For more information on our escalation matrix and service-specific SLAs, please visit the resource section of our partner portal, illume.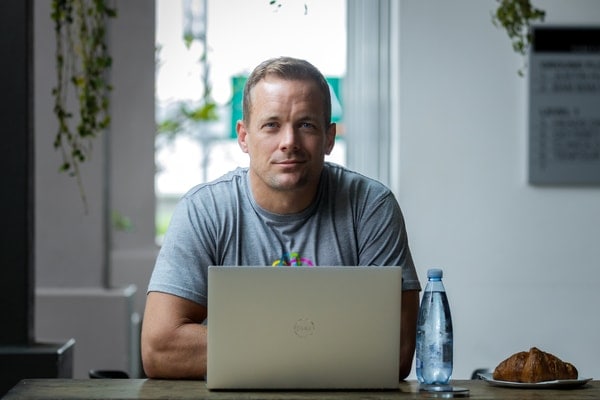 Surprise partners with exceptional experiences
We want to surprise our partners with exceptional experiences, and creating those experiences is what makes us stand out. 

Richard "Richie" White is one of those people who consistently receives positive feedback from our partners. He sets the benchmark when it comes to feedback. 

Just the other day, we received another message from a partner praising Richie for being helpful, knowledgeable, reliable, and going above and beyond requirements.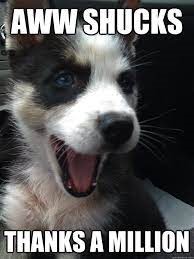 It's people like Richie and the rest of our voice that make us, us.

Thanks Richie. 

P.s. how was your recent interaction with the Lightwire team? We'd love to hear your thoughts. 

Richard White 

Voice & Network Engineer

Foster promoters and drive referrals
At Lightwire, our account managers are simply extraordinary. Their commitment to providing exceptional service is unmatched, and they take pride in being there for you whenever you need them. 

With their extensive sales support, they will ensure that all your questions are answered and that proactive solutions are provided so you can provide the best possible experience to your clients.

What sets our account managers apart is their passion for getting out there and meeting with our partners.

They believe in understanding your unique needs and challenges so that they can leverage the right talent from within Lightwire to create solutions and experiences that not only meet but exceed your needs and expectations. It's what turn partners, into promotors. 

Their dedication to their work is fueled by the positive feedback they receive from our partners. They are constantly looking for ways to improve and provide an even better service, and hearing how they have helped you succeed is what truly motivates them.

So, if you want to show them some love or areas we can improve, leave us a note on our sales tickets! 
​​​​
Nick Phillips 
, Celeste van den Berg 
, Elliot Newton 
, Marric Gassner 
 Stephanie Whittred 

Lightwire Sales Team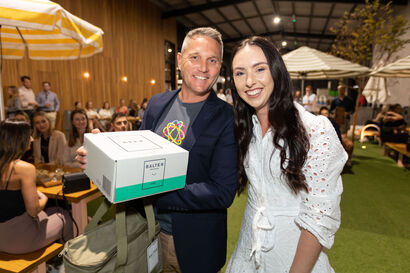 The sales team loves to be out and about, connecting with people, and joining events. Stephanie joined the LFC event and won a security camera from a lucky draw. Marric joined a networking event hosted by the Young Professionals Gold Coast club and got lucky with a raffle. What are the odds!?
Moral of the story, when you see Elliot, Marric, Nick or Stephanie at an event, have a chat with them – they love a chat, and who knows, their luck might rub off on you 😉