Complete Microsoft Teams.
add calling capability with teams phone.
The mobility provided by Teams Calling with direct routing will enable your clients to make/receive calls from anywhere with single sign-on (SSO), and allow your MSP to add more value through the management of the application.
MSPs already add value to their clients with Wholesale Teams Calling from Lightwire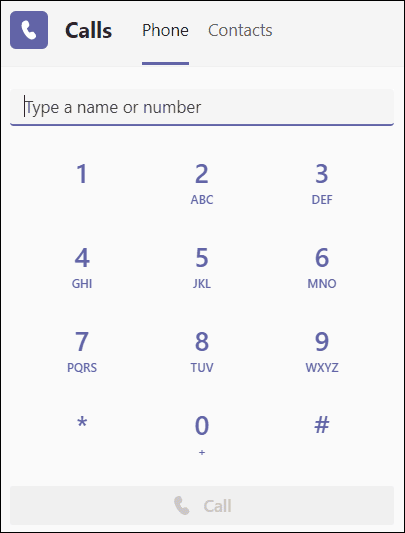 Why MSP

s

& their clients love Microsoft Teams Calling
Unified Collaboration Experience
Teams allows you to bring all your technology, tools, and voice solutions in one place.
Lightwire doesn't touch the Microsoft tenancy allowing you to add value and keep the environment secure.
Boost productivity for your clients with a true collaboration hub they can access with any Teams enabled device, anywhere, and anytime.
Future Proof & Peace of Mind
Teams with calling enabled is flexible and easy to set up, scale, use, manage and secure.
Trans-Tasman Domestic Calling
Teams Calling for Australia & New Zealand
Australia and New Zealand are so interconnected that we consider both one country. All Teams calls between Australia and New Zealand are in our eyes domestic calls.
Your clients can call the other side of the Tasman as much as they like without repercussions.
The office that fits in your pocket
Teams Phone System Functionality
Let your clients work the way they want, where they want. With the Microsoft Teams app they can fit the office in their pocket. The Teams Phone system has the features you expect from a modern PBX solution.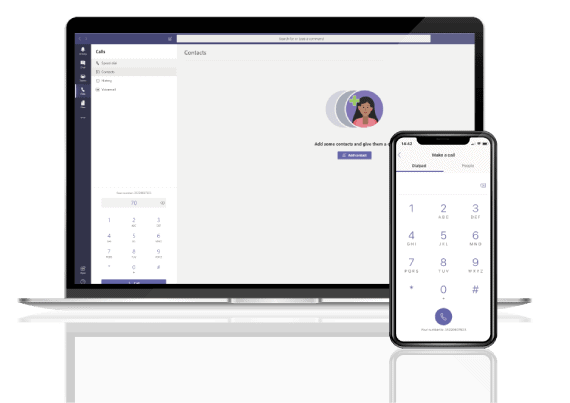 Playbook: Teams Calling for MSP

s
Scope, design, provision and support Teams Phone with Confidence.
Get the playbook that walks you through all you need to know about Teams Direct Routing and how you can build your service offering around the product without the sales pitch. No forms, no spam, no cold calls. The eBook is 100% free.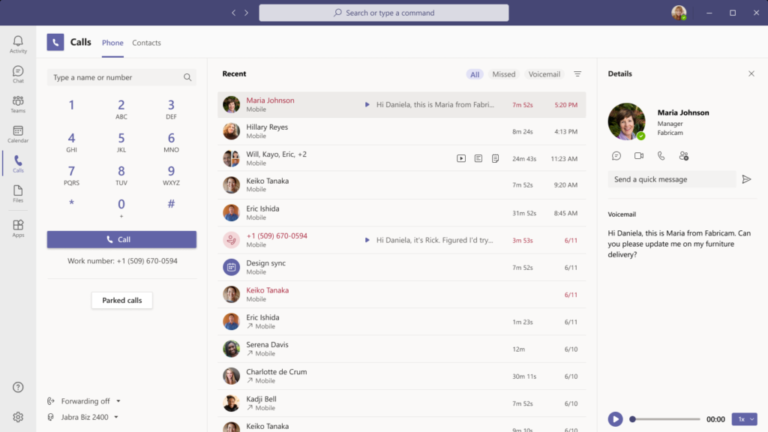 Partners know the Microsoft suite better than we ever will. We stay out of the tenancy, so partners can add value and ensure security isn't compromised.
We provide the Session Border Controllers (SBCs) that integrate our VoIP platform with Microsoft Teams.
The service provider adds value to clients through the design, implementation, training and ongoing support, and grow recurring revenue with SIP Trunk plans and Microsoft licensing.
it's Not a fit for all clients
Even the most tech-adverse people can easily use the telephony functionality within Microsoft Teams.
However, if your client has requirements such as call recording, complex call flows or call centre functionality, then Teams Calling isn't a good fit.
Listen to this podcast episode to learn if the Teams phone system will suit your clients.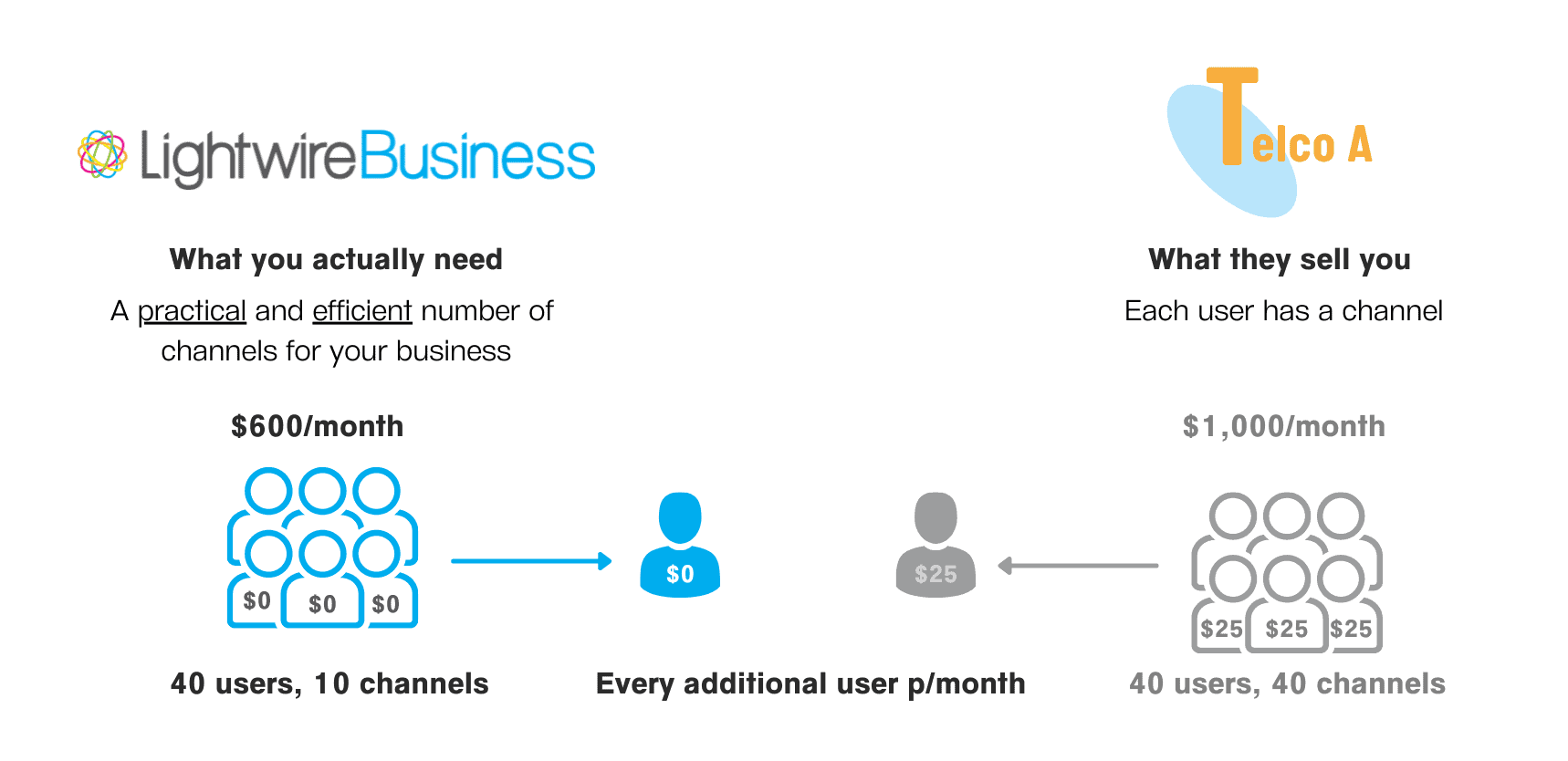 Teams Calling
without
the expensive per user model
No one is on the phone all the time, so why pay for a dedicated phone line?
Share phone lines between all users and cut down the number of dedicated phone lines by 75%*
When clients save on the calling component, they can spend more on your MSP services 😉
*we suggest a contention ratio of 1 line per 4 users
One plan for both Australia & New Zealand
Lightwire exclusively works with wholesale partners to deliver voice solutions like Teams Calling to their end-clients. 
Under the wholesale model, our partners set the pricing for their clients.
Budgetary certainty with unlimited fixed and mobile calls to NZ and Australia, even calls to 1300 numbers in Australia are unlimited.
Generous allocation of phone numbers and minutes. More mobile minutes can be added for cost effective growth in call volumes.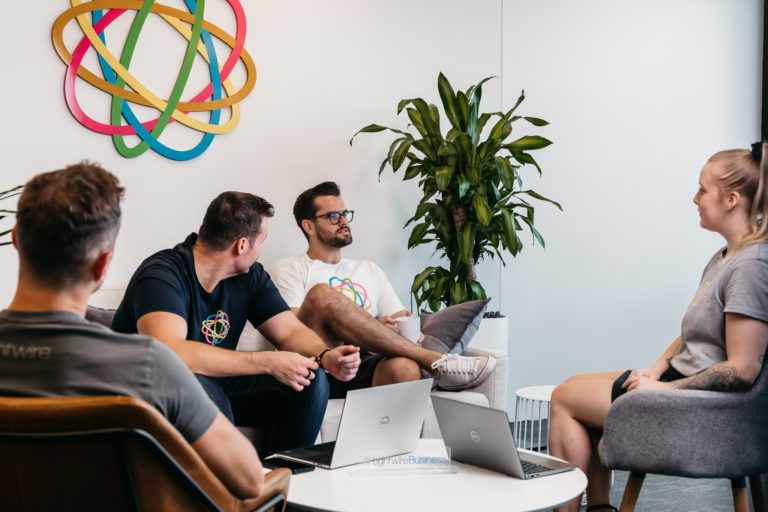 You need a specific Microsoft license to unlock PSTN calling capability within the Microsoft Teams app.
The go-to license for Teams Calling with Lightwire is "Microsoft Teams Phone Standard", and if you want standalone phones in a break room (those not bound to a user), you'll need to get a Common Area Phone license. 
Need help picking the right Microsoft license? We're here to help. Give our friendly team a call at AU: 1300 016 678 – NZ: 0800 534 567 or send an email to sales@lightwirebusiness.com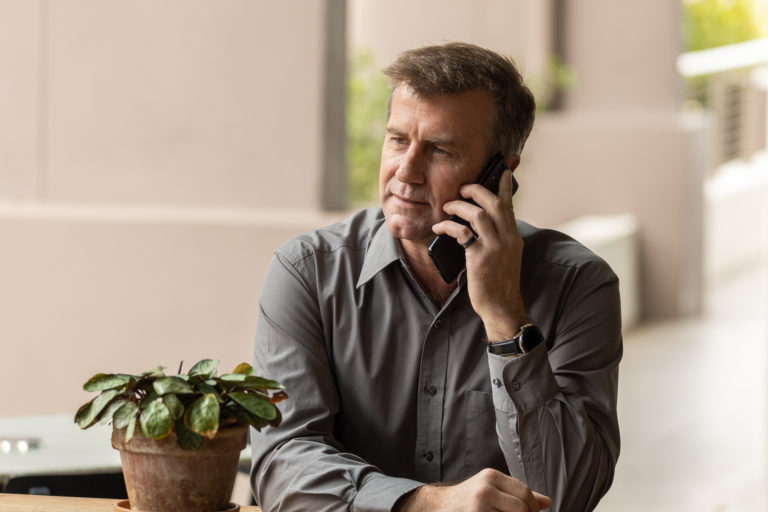 Switch your clients to Teams Calling
Consider the costs of traditional phone systems or VoIP solutions where your clients pay per user. The hassle of running and maintaining multiple phone systems. Big telcos that are increasingly going after your clients with voice solutions. 
Wouldn't it be better if you build your own voice offering?
By offering Teams Calling to your clients you:
Take the risk out of adopting Teams Phone for your clients with the obligation free 14 day trial. During the trial we help
You'll keep full control over the Microsoft environment, so you can deploy a full proof of concept with Auto Attendants/IVRs, call groups, and other relevant features enabled to ensure all required elements are compliant for your client.
Choose a better way to get your clients connected