We give you information that allows you to add value to your customers.
Our hope is that through this complimentary service, we can act as a backup to your own security efforts, giving you and your customers an extra level of protection.
This project, which comes as standard for all internet services we are able to monitor, is in its early stages, but we have big plans.
At present, we capture exposed ports/services, expired bad SSL certificates and potential Common Vulnerabilities and Exposures (CVEs) against monitored customer IP addresses.
As we are capturing scans daily, we can show a time series view per customer, so you can see the exposure history of an IP address over time.
For now, any action taken based on the data collected is manually handled by our security team – with alerts triggering proactive contact from our team to the listed technical contact for the affected service. Currently, only discovered vulnerabilities are being proactively communicated with customers.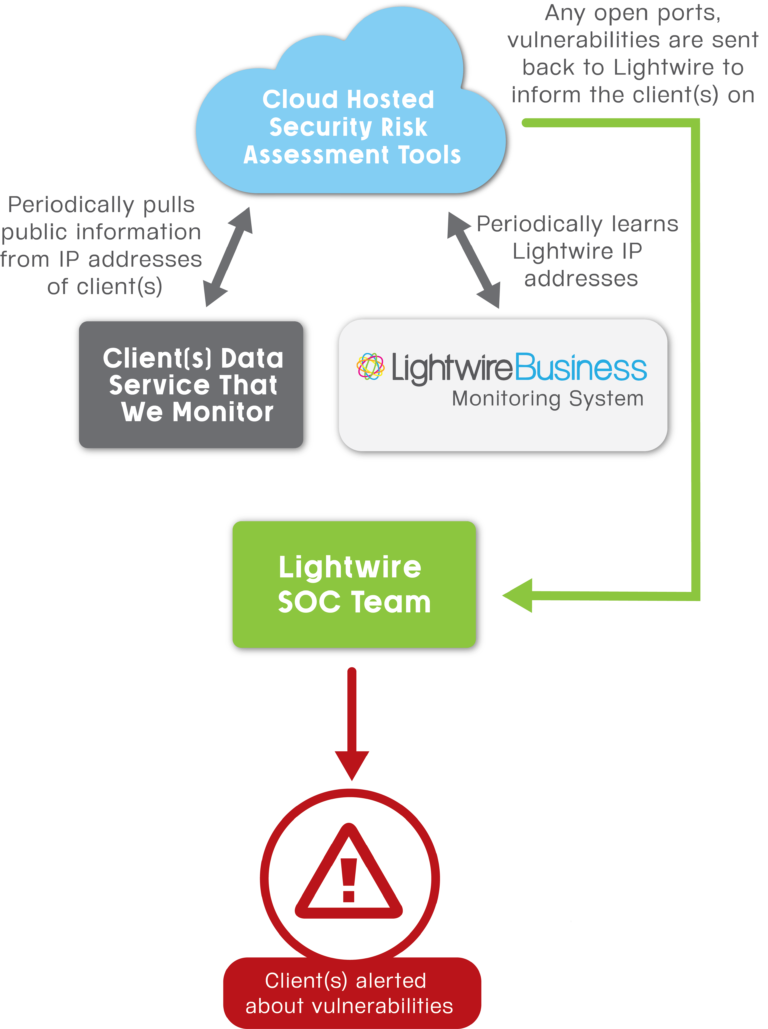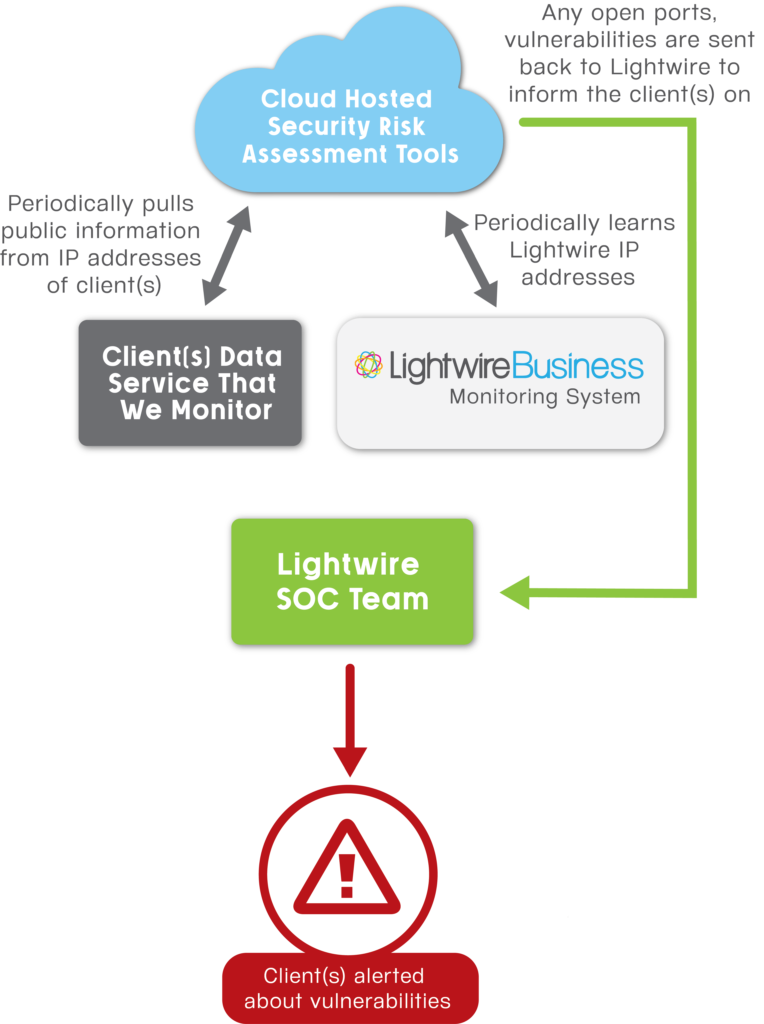 DRIVING PROFITABILITY FOR 100+ MSPs

Future iterations of this project will display service, firewall and CVE info against locations/circuits in illume (our customer portal) – as well as generate notifications to tech contacts when:
New services are discovered
SSL certs expire or have issues
Any potential CVEs are initially discovered on a service.
At this point in the service rollout, you will be able to easily view the exposure history, along with service descriptions, open ports by IP address and vulnerability info from inside of Illume.
Got a question?
Kick off your Wholesale journey today.
Fill out the form below to take the first step to become a Lightwire Wholesale Partner and your new Lightwire Account Manager will reach out to you within 1 business day.
Choose a better way to get your clients connected