If you're an MSP providing your clients with voice services, you want your wholesale provider to make it easy to order those services, and easy to bill for them.
We've already solved the billing part through our rebilling tool and integration with Datagate, and now we have made the ordering part super easy as well.
Our MSP partners told us that they wanted control over the ordering process to make it as fast and accurate as possible, so we came up with this… 
Managed hosted 3CX services, SIP trunks for Teams Calling, and SIP trunks for 3rd party PBXs can be ordered directly from illume.
Here's a video on how to order your voice services from illume. For those that prefer to read and have screenshots just scroll a bit further down.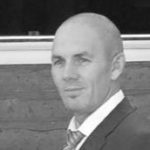 Hunter Tretheway
Relationship Manager @ OneNet
Ordering services was unbelievably straight-forward with all products and variations available in the portal.

I was able to step through every phase of the ordering process without any surprises or needing to second guess what I should be entering (you've obviously made it Sales/idiot proof😊).
How to order voice services inside illume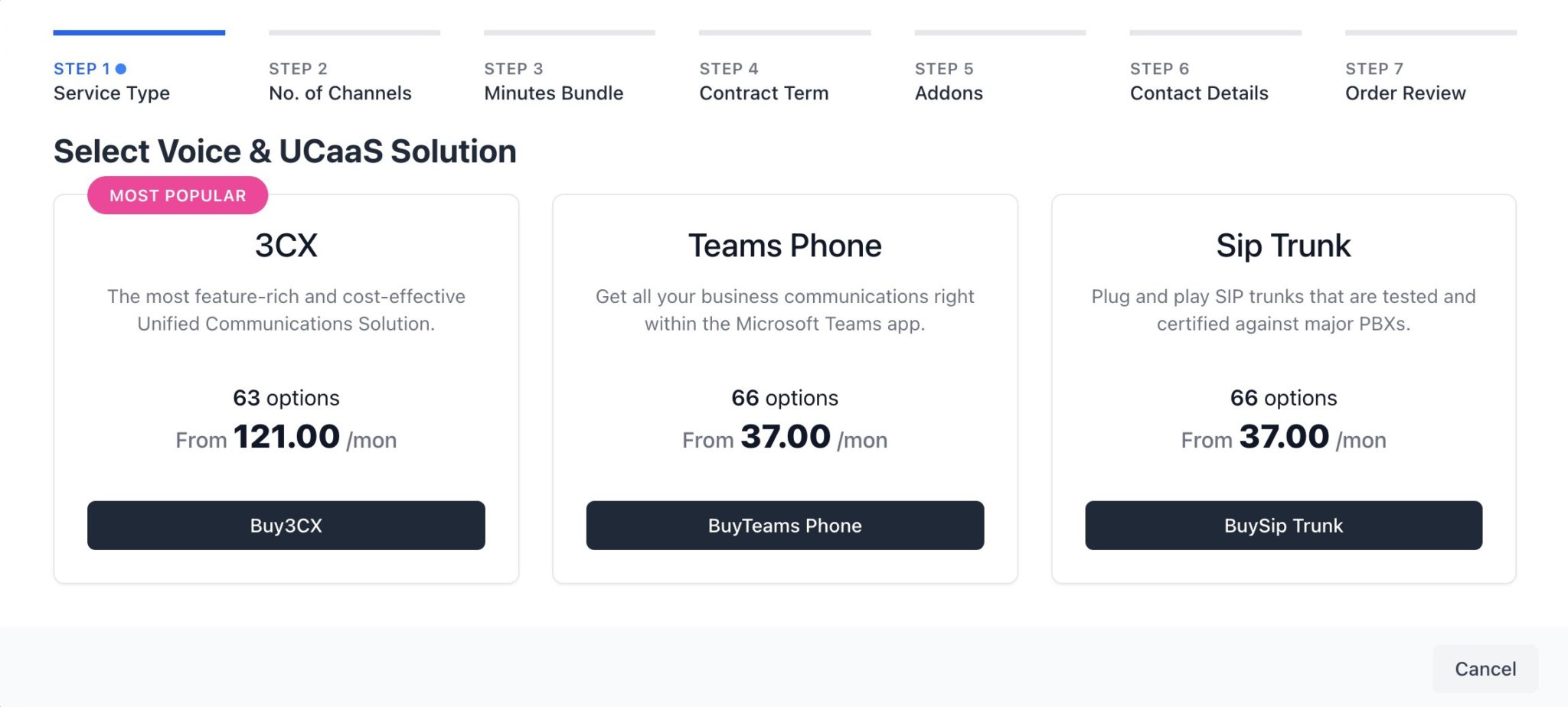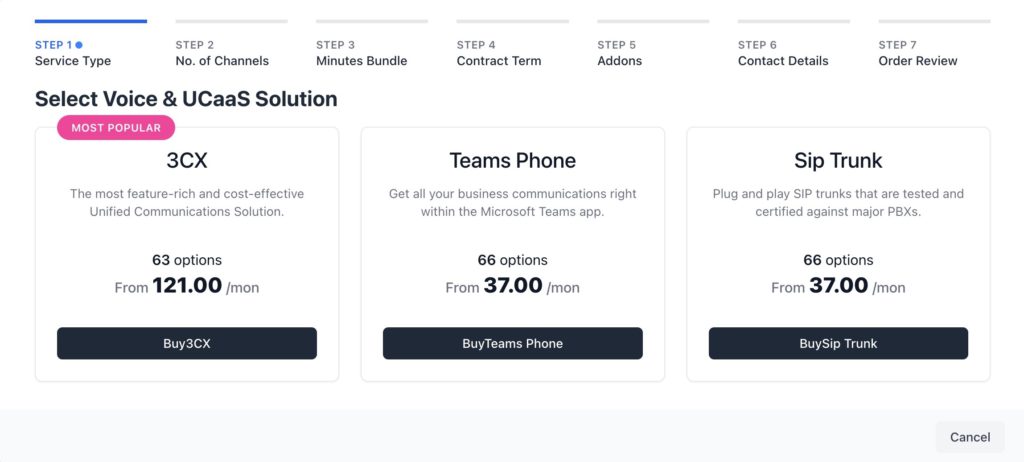 Once you've selected the service type, you'll need to choose how many channels you want.
If you're not sure what voice channels are or how many you need, check out this blog post.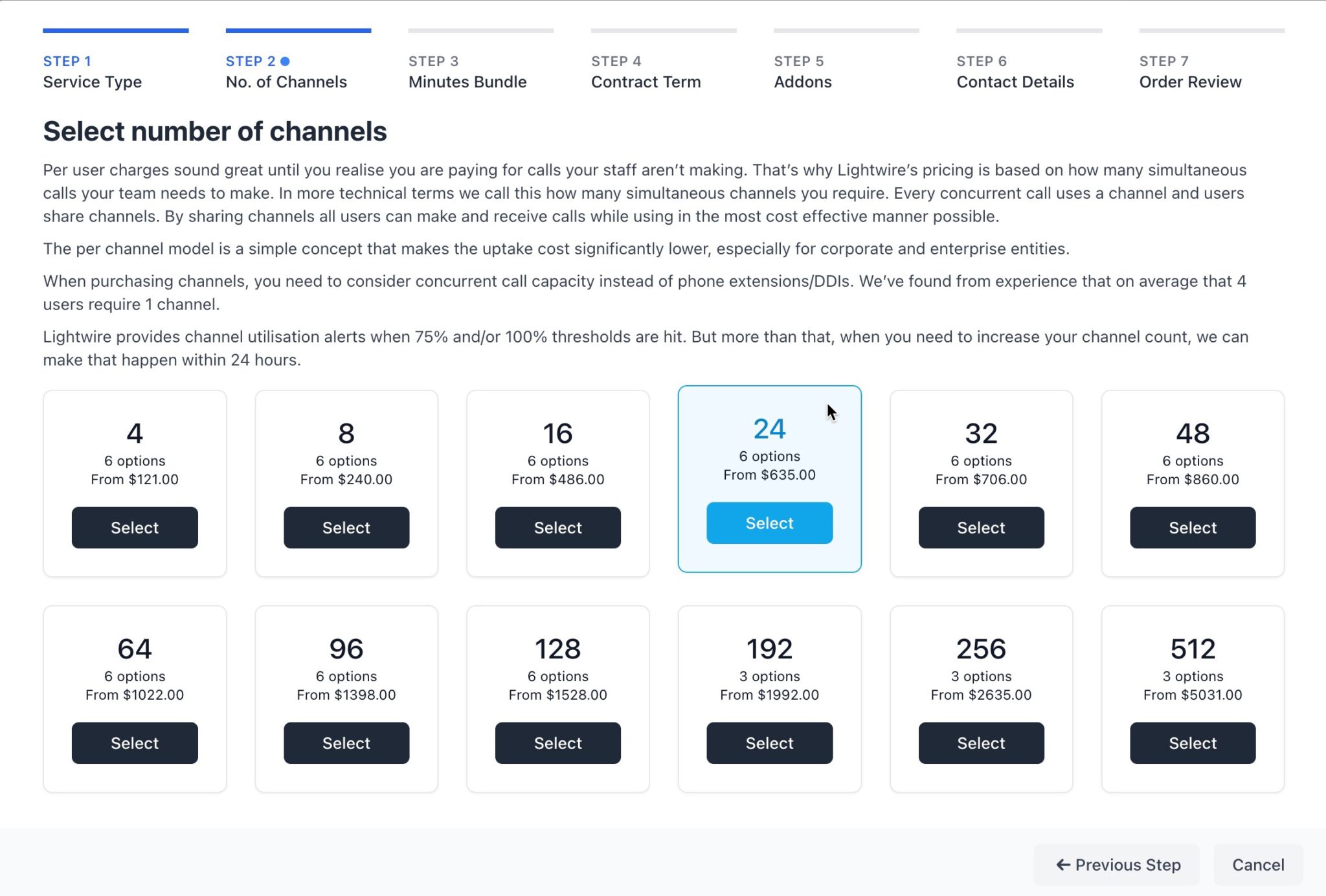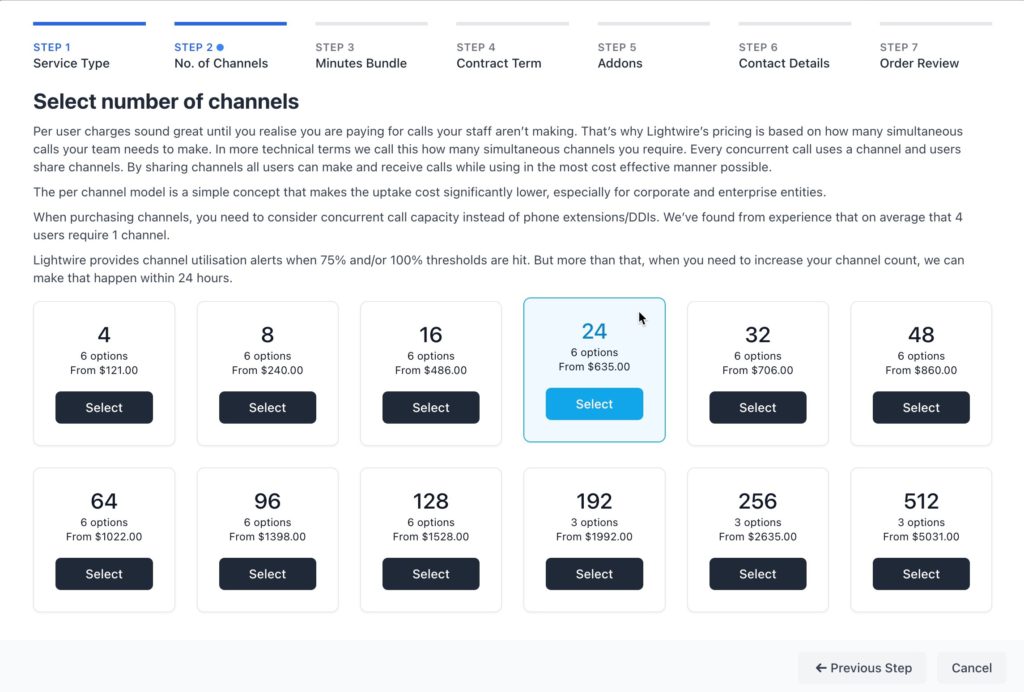 Then you can pick whether you want to have an unlimited calling plan or a bundled plan that includes a limited amount of included minutes and then reverts to a per/minute charge structure.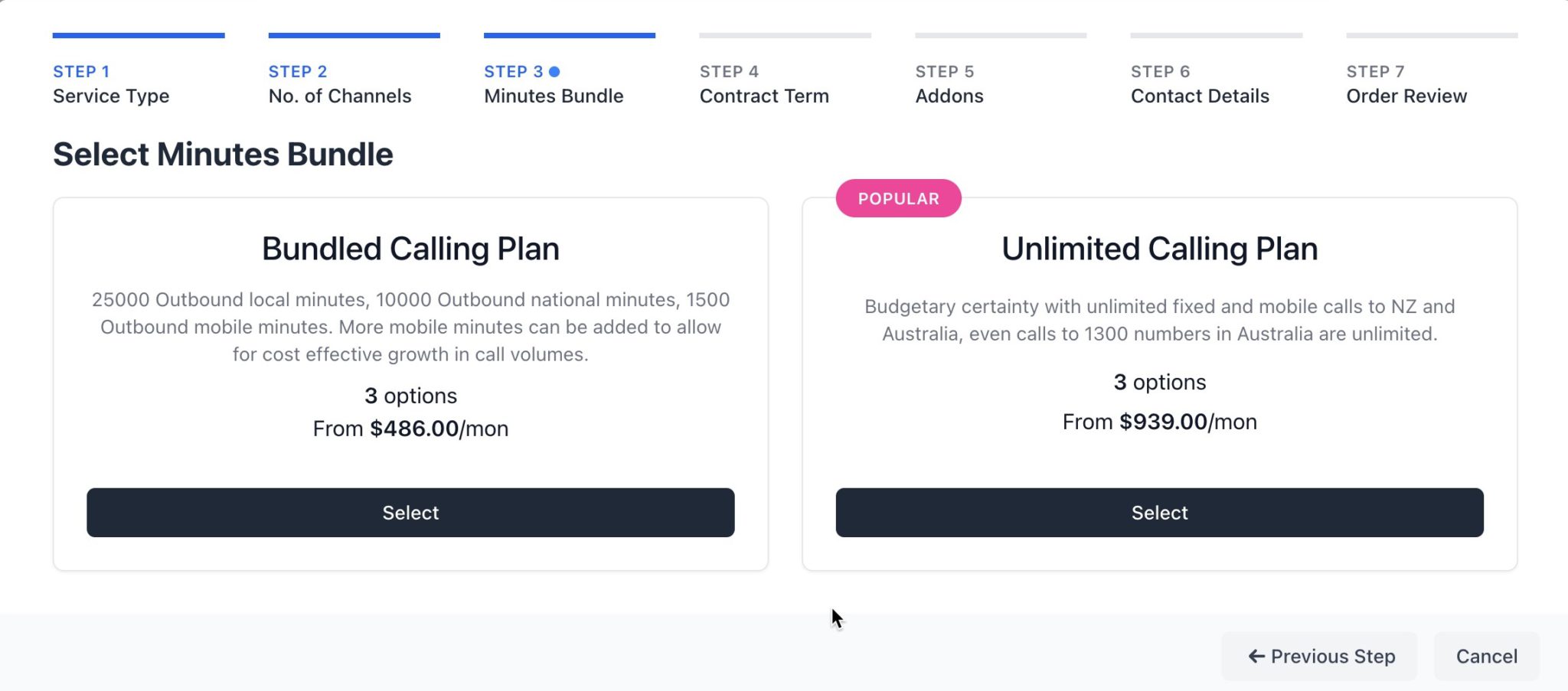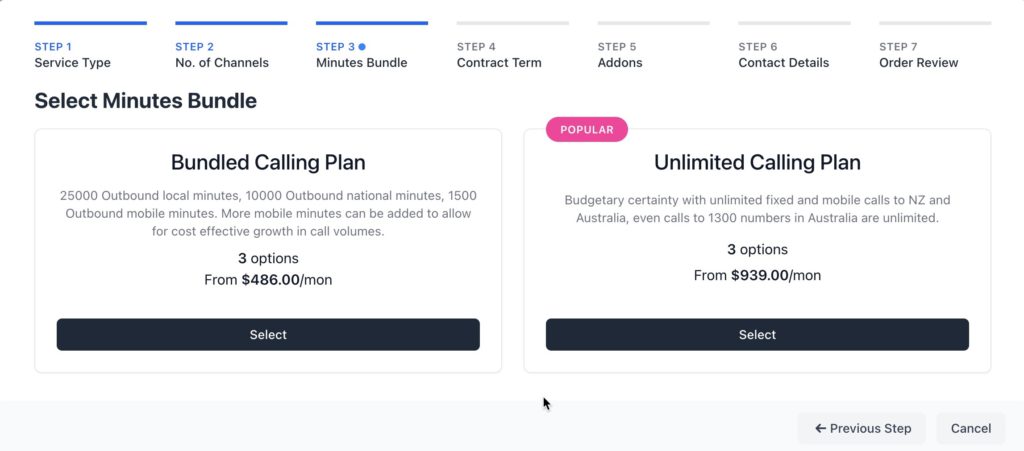 Next step is to select the plan term with the prices for each option shown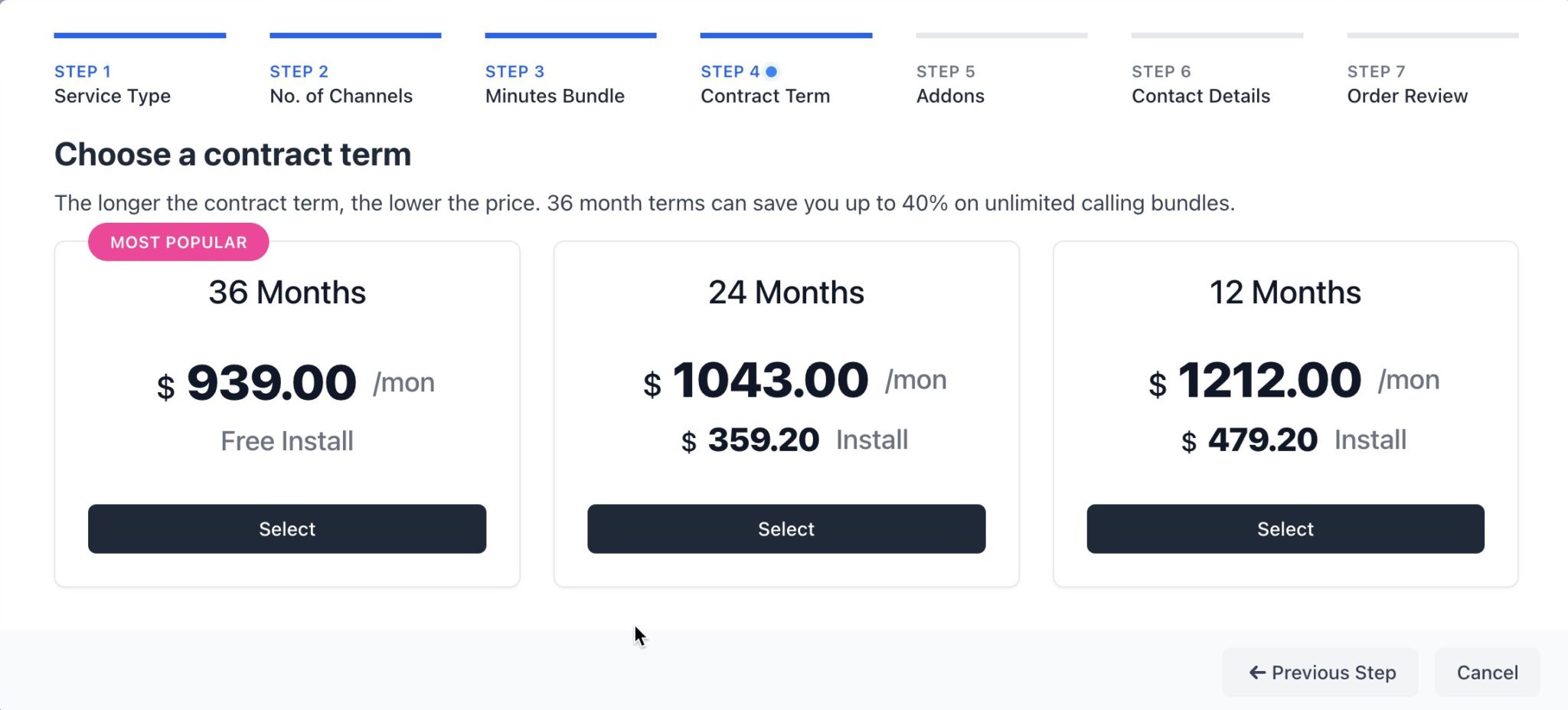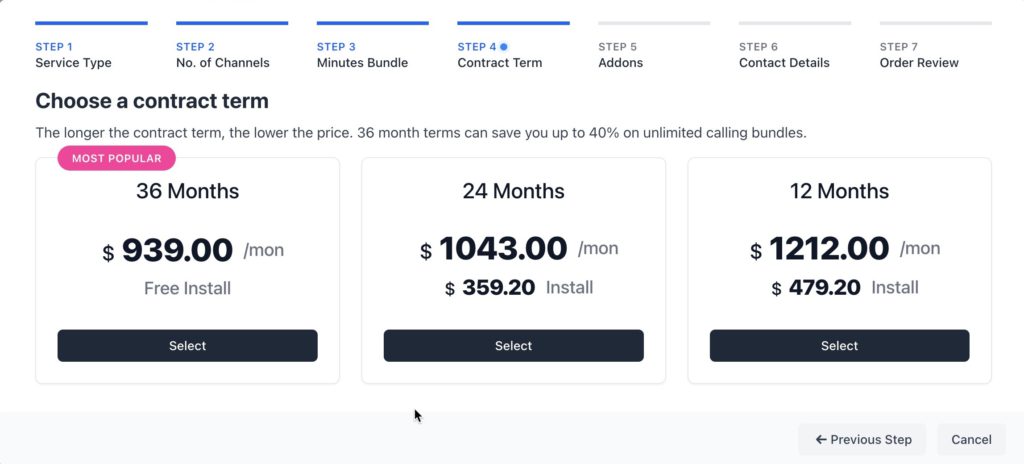 Extras such as additional DDIs, tollfree or 1300 numbers, and mobile minute add-on packs for bundle plans can be added into the mix in the next step.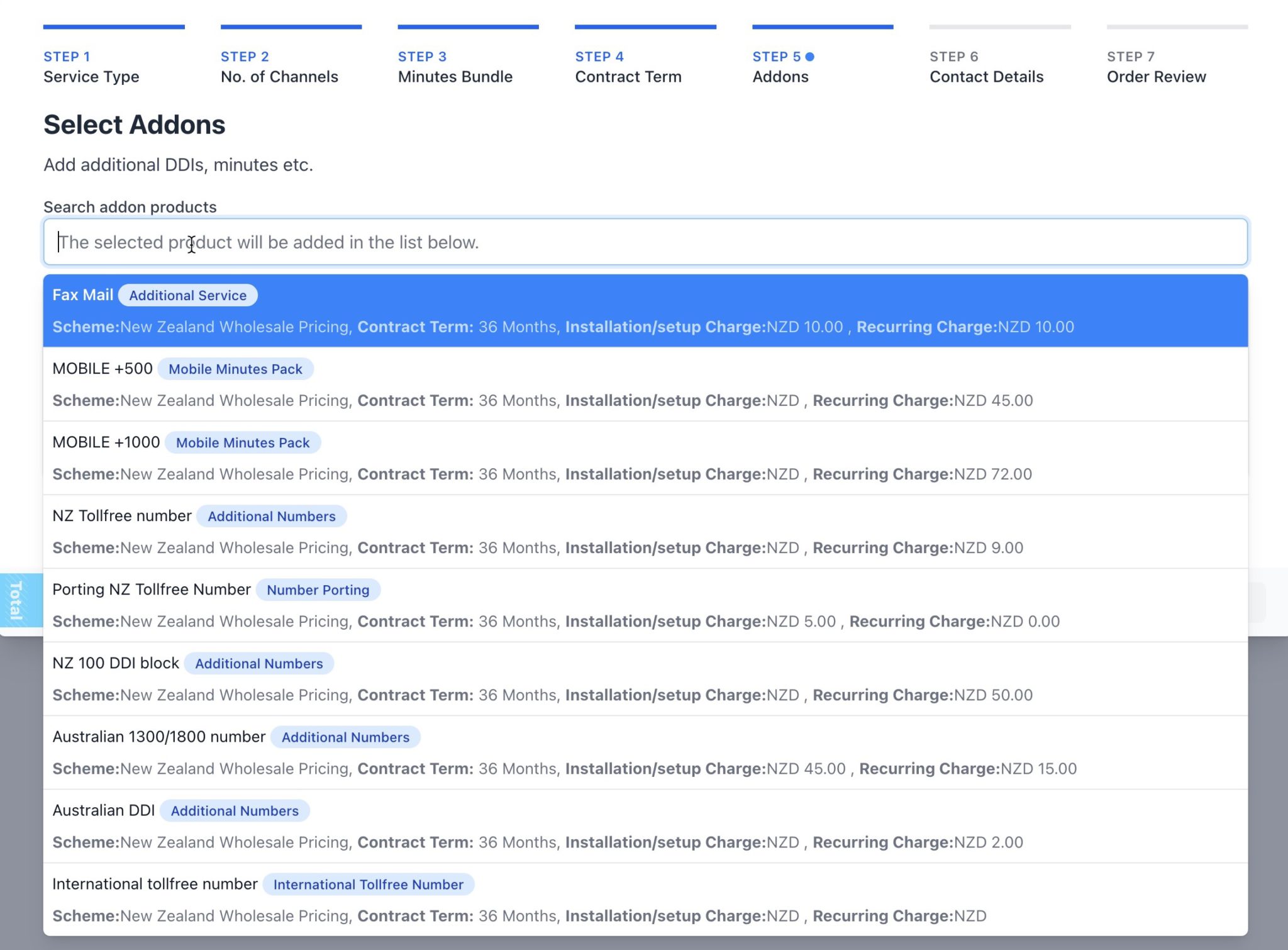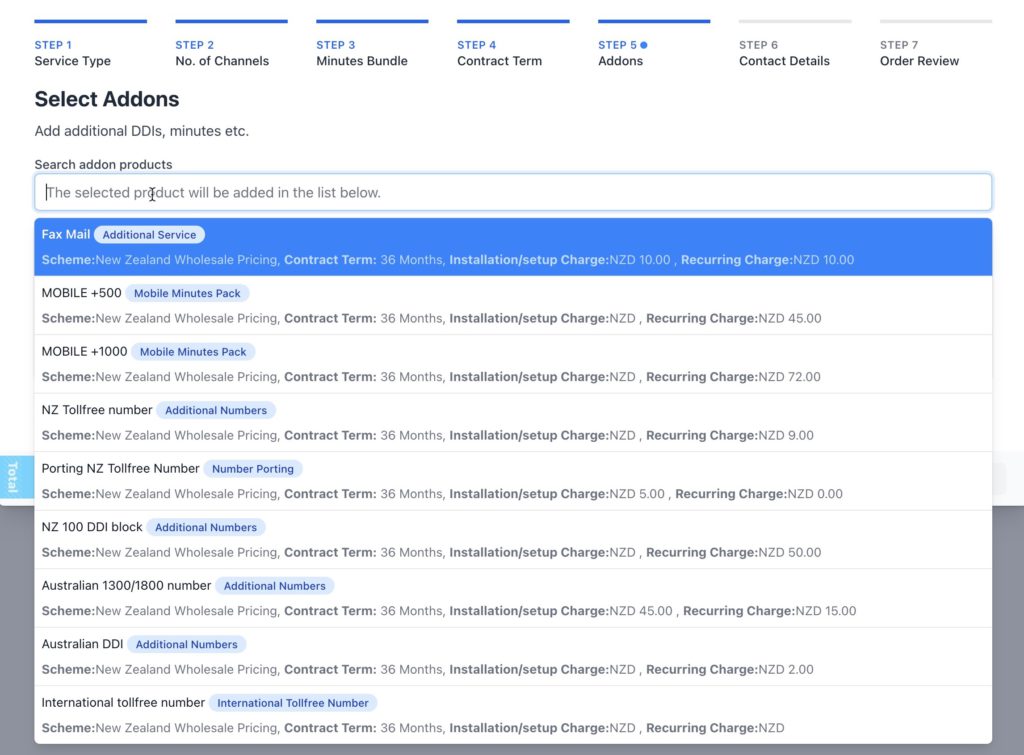 You'll then need to add a billing reference and you'll see that we give you a suggested convention to keep things aligned. We'll need an address for the service for compliance reasons, this will auto complete, just be sure to switch between AU and NZ as required with the little toggle here.. And then of course there is a technical contact will need to be nominated. You can select from existing technical contacts or add a new one.
You'll also see a summary of charges in the bottom left hand corner here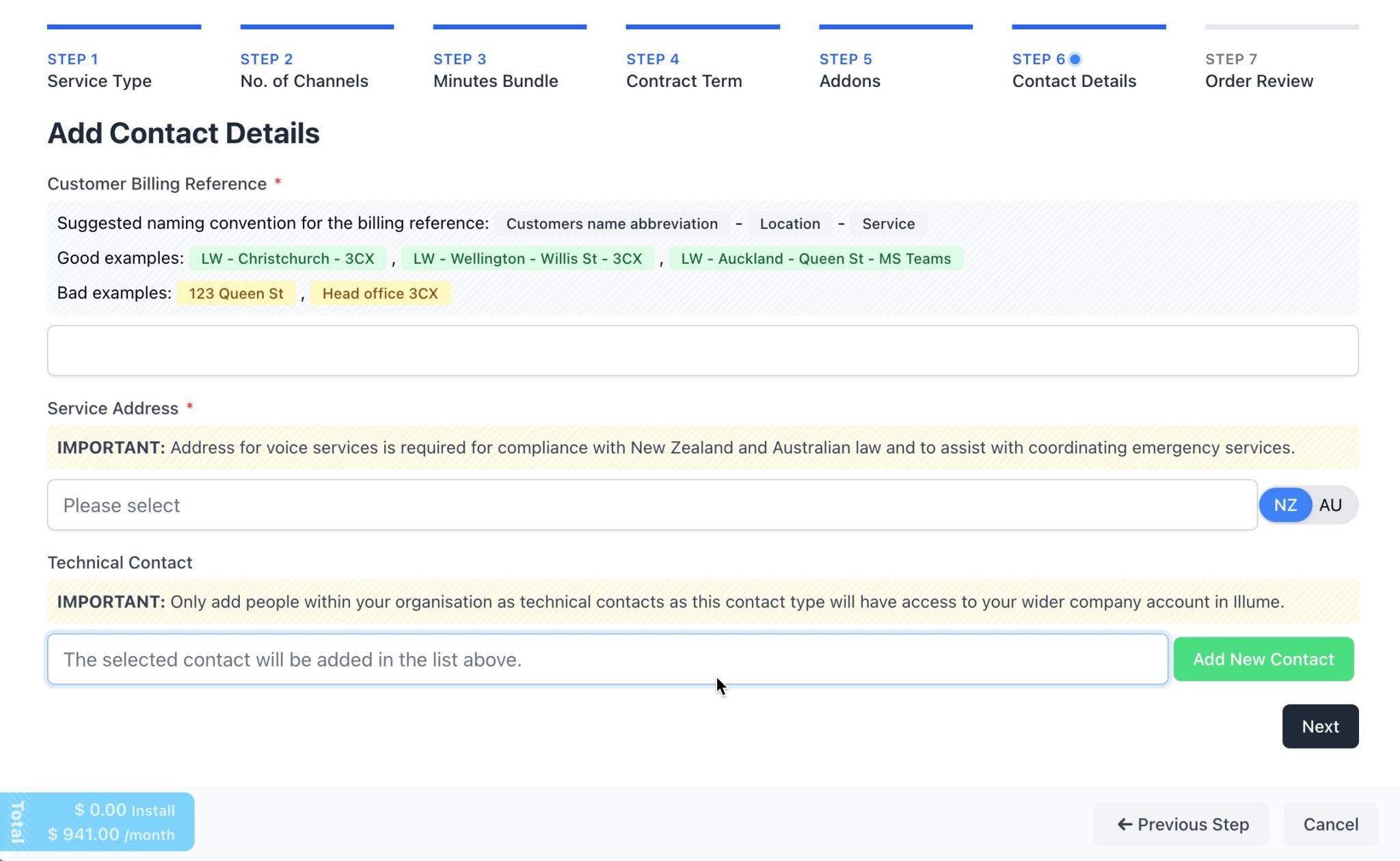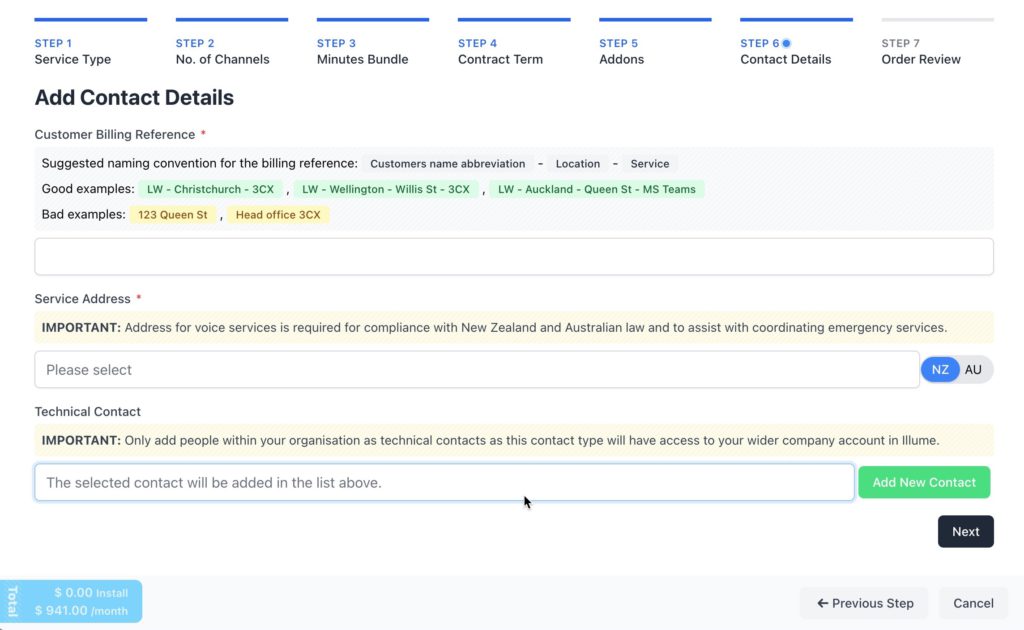 Once you've created your draft agreement you'll see a confirmation page showing what you are about to order, the term, and the price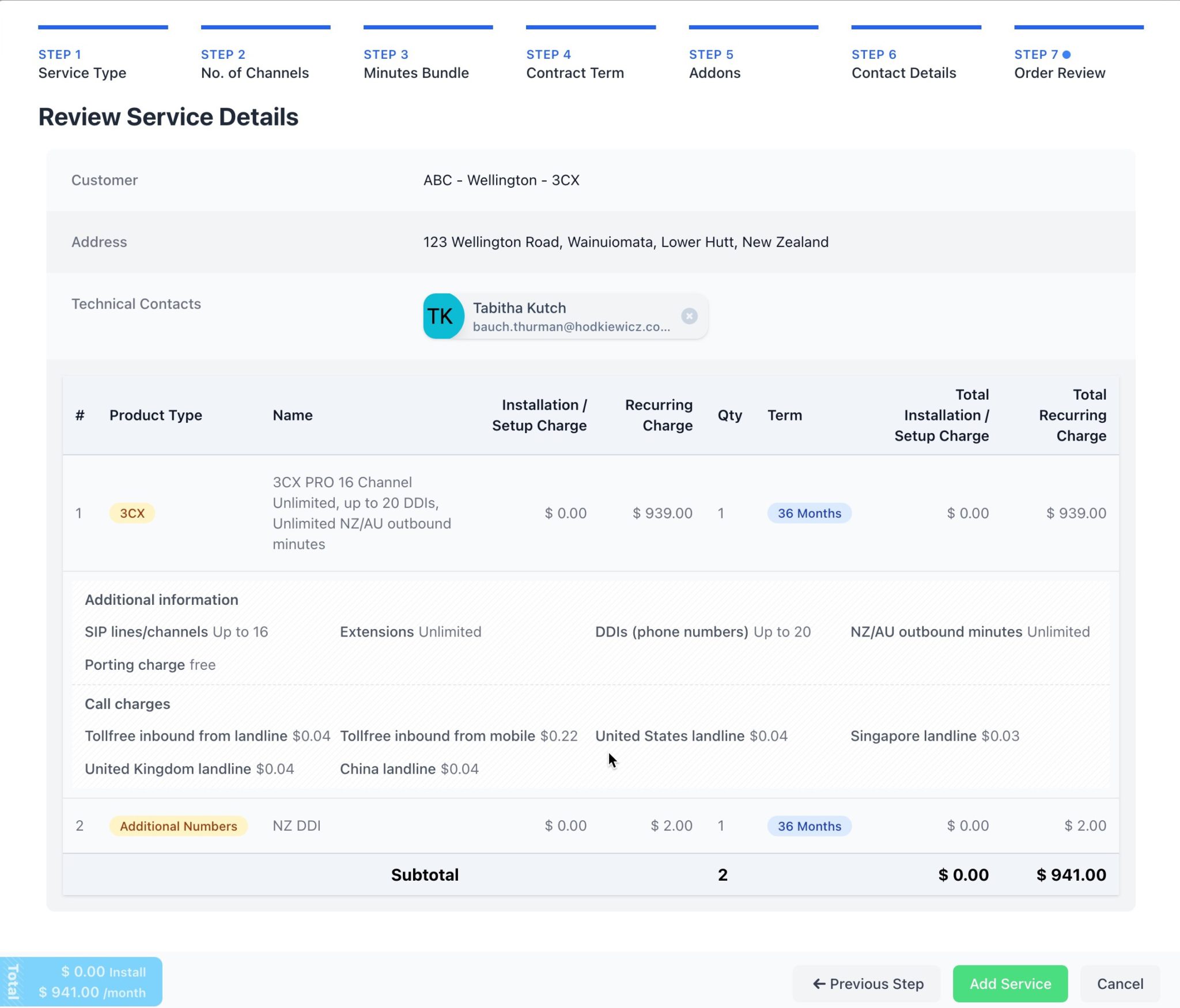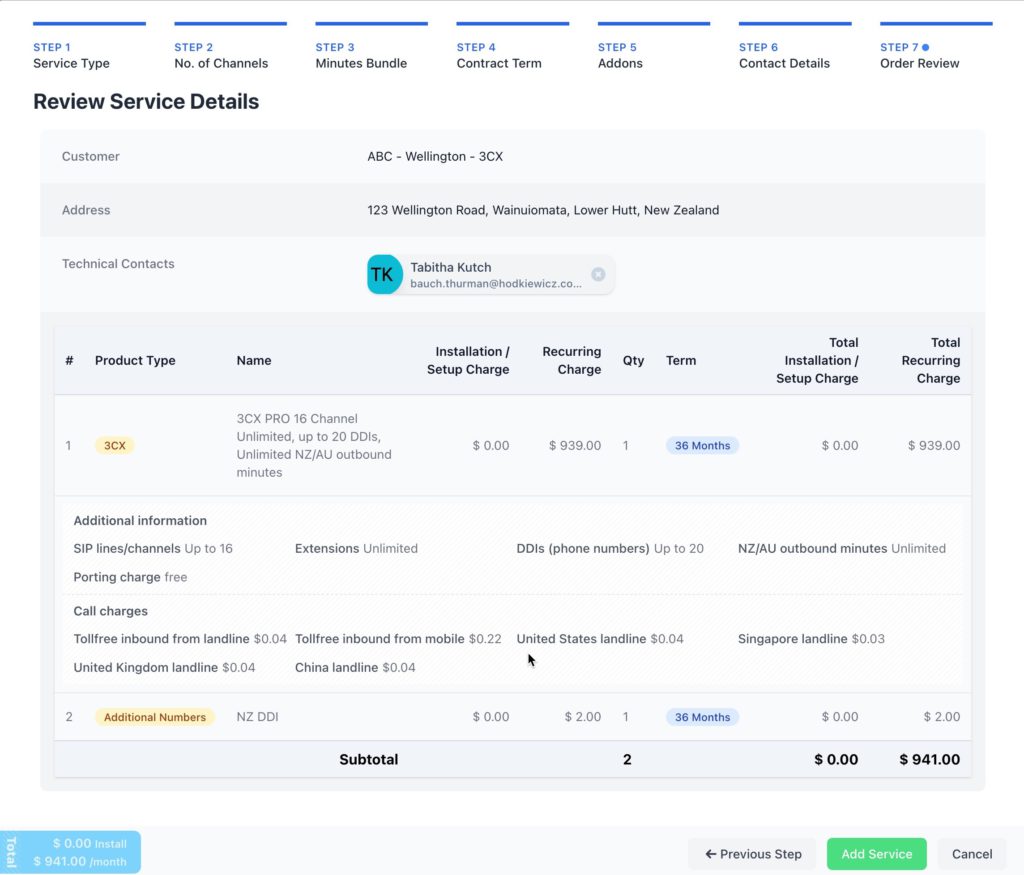 then you'll confirm you want to go ahead and the purchase and it's underway.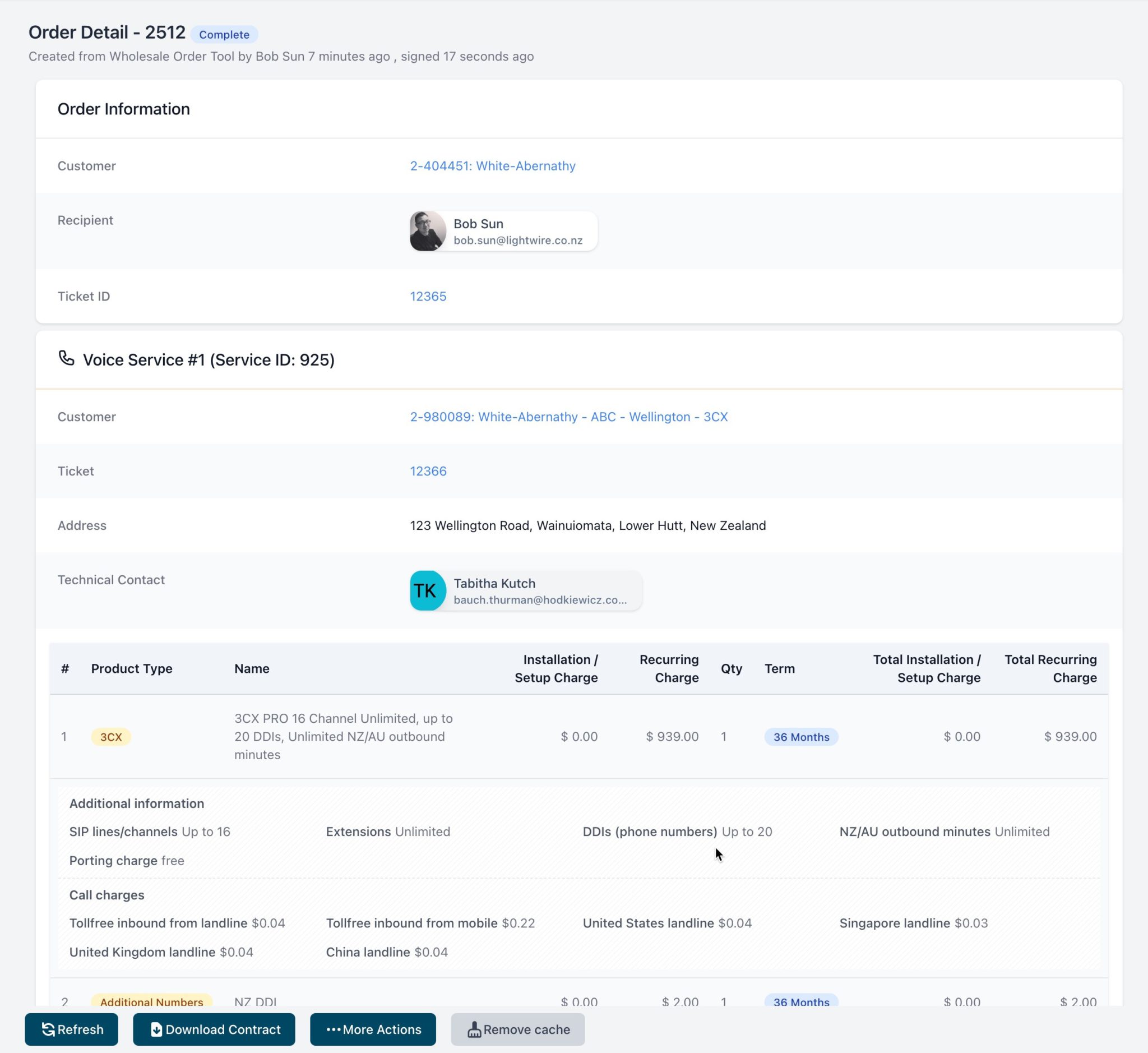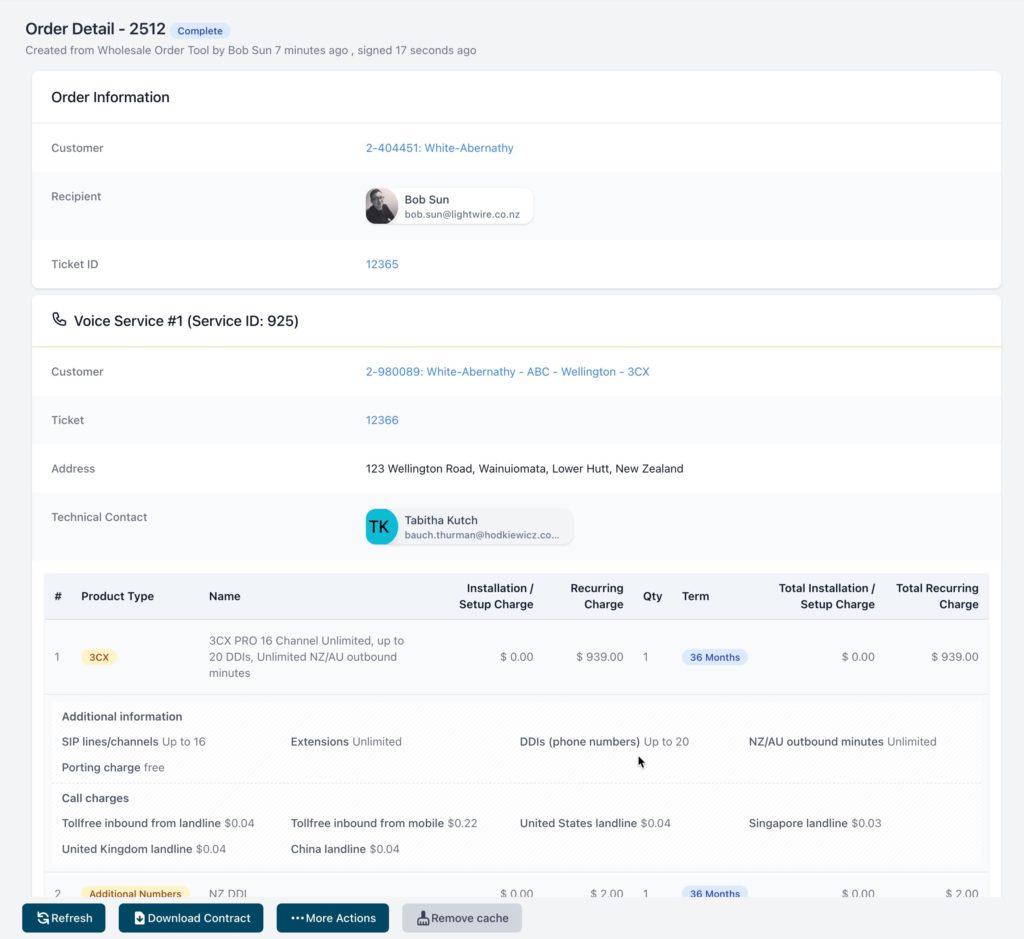 If you are keen to make use of the new wholesale voice ordering tool, please reach out to your account manager and we will get you set up.