NBN Enterprise Ethernet is a fair dinkum alternative your traditional NBN TC4 or TC2 connection that give you the reliability, bandwidth and CIR to meet your businesses needs.  
To understand the forms and capabilities of these services let's break down the product. 

NBN Enterprise Ethernet (NBN EE) is a direct fibre service that runs from your premises to the NBN Fibre Access Node and offers symmetrical speeds from 10Mbps to 1000Mbps. 
Those speed are available across three classes, High CoS – a 100% CIR based product; Medium CoS – a 25% CIR product; and a Low CoS – EIR only, so a best effort-based service.   
High CoS is great for those wanting guaranteed bandwidth, running real time applications or have a large number of users as it give you 100% of bandwidth available.  
Medium CoS is a 25% CIR based product. Good for those that need a guaranteed minimum commit, but find having more bandwidth available advantageous, but not always necessary.  
Low CoS is a 100% EIR based service or best effort service where you have no committed component. Great for those on NBN TC4 and looking for a more symmetrical and greater service above what the 100/40 that TC4 delivers.  
NBN EE pricing is then based on three zones; CBD, Zone 1 and Zone 2. The further out you are from the CBD the higher the cost. Don't worry about working out this, your Lightwire account manager will work this out for you.  
The service is handed over on an ethernet port on an NTU. 
Getting NBN EE installed is going to require an NBN Fibre build each time to deliver the service. 
When NBN are working out the Fibre build effort required the work will fall in to one of three different fibre build categories: 
Category A – simple Fibre Build required. Pricing for Fibre Build category will be instantly provided upon Service Qualification of the location.

 

Category B – Simple fibre build required. NBN Desktop feasibility assessment is required, and it is returned within 3-5 business days.

 

Category C – Complex fibre build required. NBN Complex feasibility assessment is required, and it is returned within 4 weeks.

 
NBN EE is a multi vlan capable service with a 99.95% targeted network availability and also comes the NBN Premium -12 (24/7) Service Assurance SLA included by default.  Compared to a NBN FTTP which has a targeted network availability of 99.90% and an SLA which has a Restore target of 5pm next business day in urban areas or where attendance at premises is not required. 
Read the guide to get up to speed on everything from high-level market intel to service specific details and all the gotchas in between. No Forms, no cold calls – 100% free.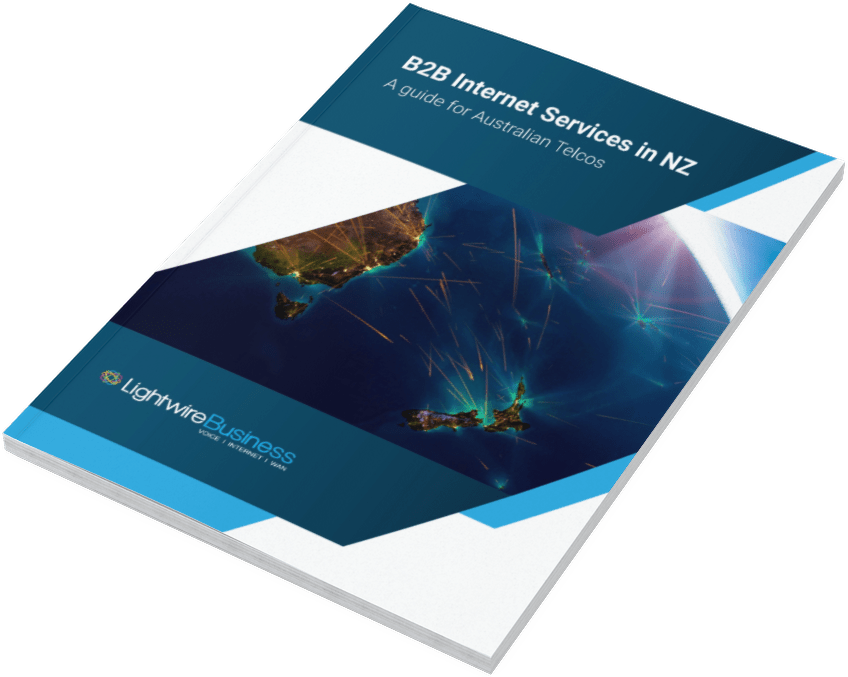 Illume, our customer portal, pairs nicely with NBN EE to provide granular real time and historical insights into service performance and utilisation to allow for easy capacity management and forecasting.

Our customer portal, illume is a key factor in our ability to provide the best possible experience in connectivity. Standard features include:
All Lightwire internet and WAN services are provided with 24/7 automatic outage alerts and ticket creation, but we rely on services like NBN EE that allow us to lodge support tickets 24/7 in order to really deliver value from our support model. 
If you're interest in finding out more about NBN Enterprise Ethernet or want to find out if you can upgrade to NBN EE then please reach out to us at sales@lightwirebusiness.com or 1300 016 678.