We sent out two key surveys in the first half of this year, the first was to gain feedback on our performance in the rural sector, and you can read all about that here. 
The second, and most recent, was sent to our business clients. We now have the results, and in this blog, we are going to share them with you. 
A Net Promoter Score (NPS) is a well established and near-universally adopted measure of customer loyalty and how likely customers are to refer a company's products and services to others. 
NPS results tell us how many of our customers are promoters, passives, or detractors. Essentially, the better the score, the better job we are doing of focusing on our customers.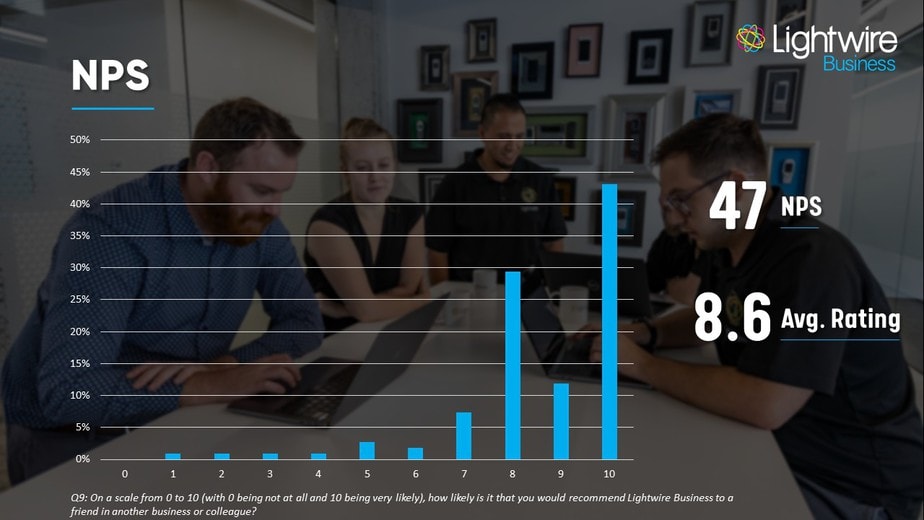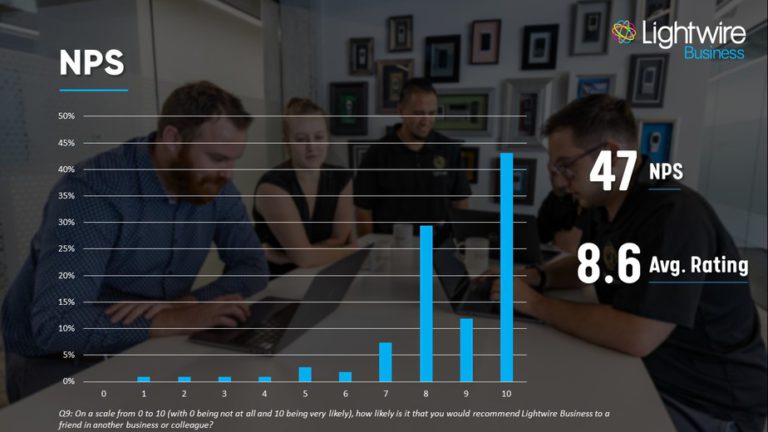 A score over 50 is considered excellent, so 47 is a result we are extremely proud of. 
What does this result and accompanying data tell us? 
We are creating evangelists. Our service differential

, long established in the

 rural market

,

 has been replicated in business

. 

 
The

 establishment of

 a

 NOC

,

 which brought together support for both

 market

 segments

,

 

has

 ensure

d a

 unified, singular support culture. This makes it much easier to market 

our

 brand when the relationship with Lightwire and 

our

 customers is consistent

 regardless of

 touchpoint. 

 

NPS of 47 puts us amongst 

the 

highest performing brands in

 

the

 B2B market in NZ/AU. I would say that our approach to NPS is the most honest version possible

 as well

.

 
Why did our customers choose us?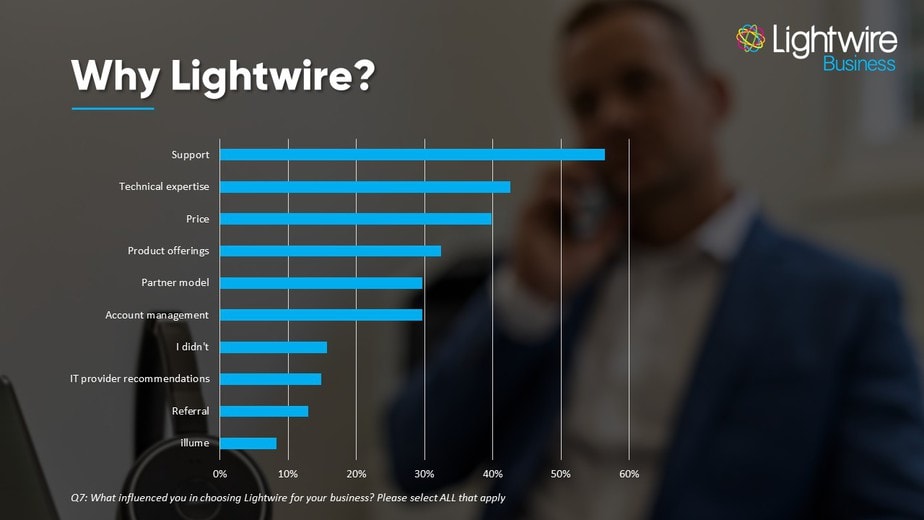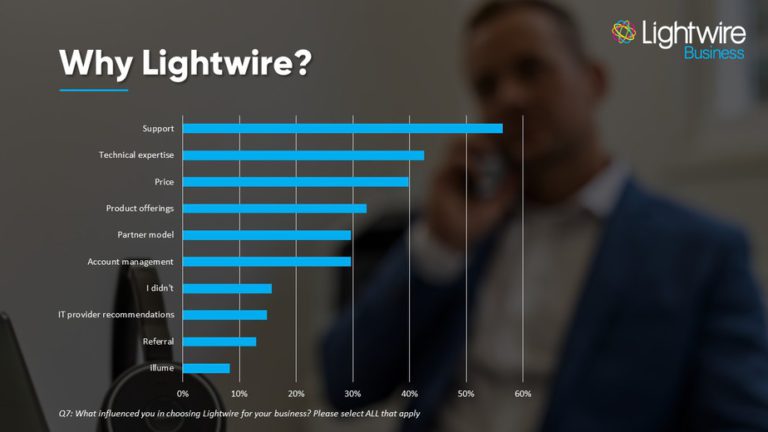 People that choose Lightwire for our support and technical expertise are more likely to rate us a 10/10 

 

The people that choose Lightwire for illume (our customer portal) all rated us a 10/10

 

People that picked Lightwire based on price rate us above average

,

 rating 8.9 vs 

8.6

 

People that did not have any say in picking Lightwire were 80+% of detractors.

 
How do you keep up to date?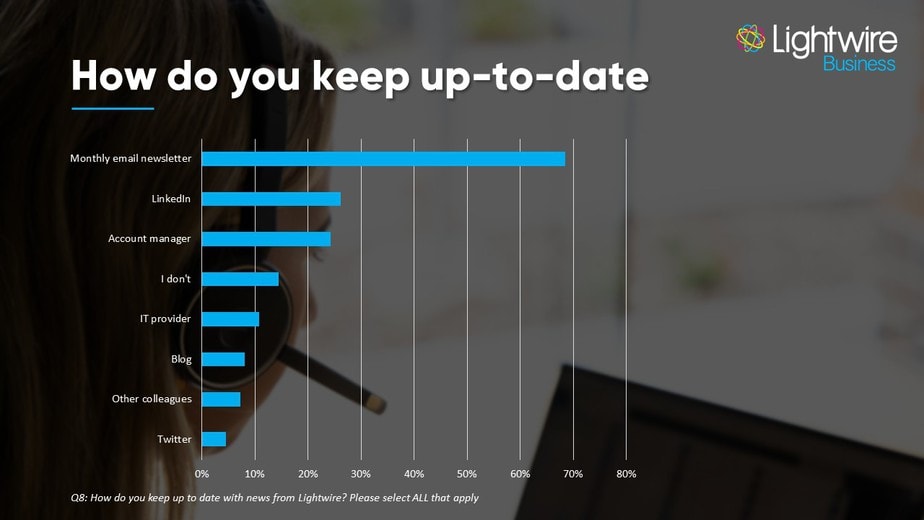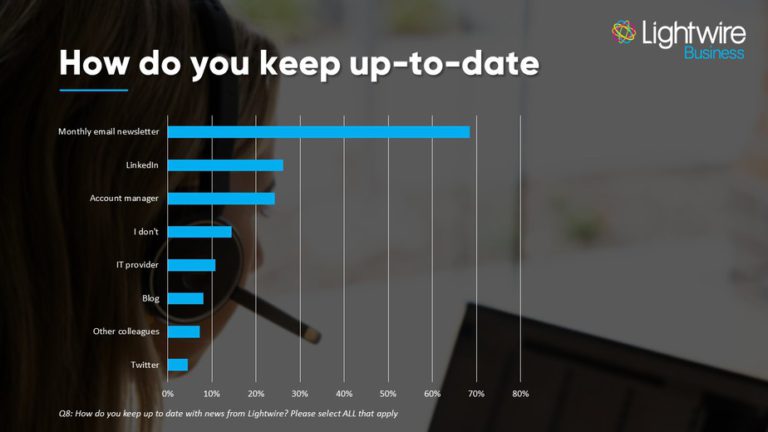 It was great to see that so many people are enjoying our monthly newsletters, but it wasn't a surprise as the open and click rates on those have consistently been 2 to 3 times the industry average. 
Our plan this year is to focus more on customer behaviour and more targeted comms.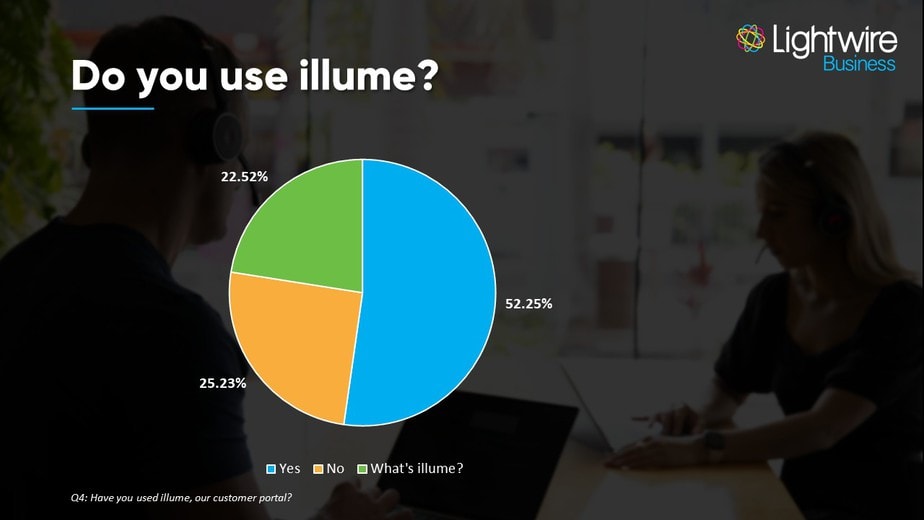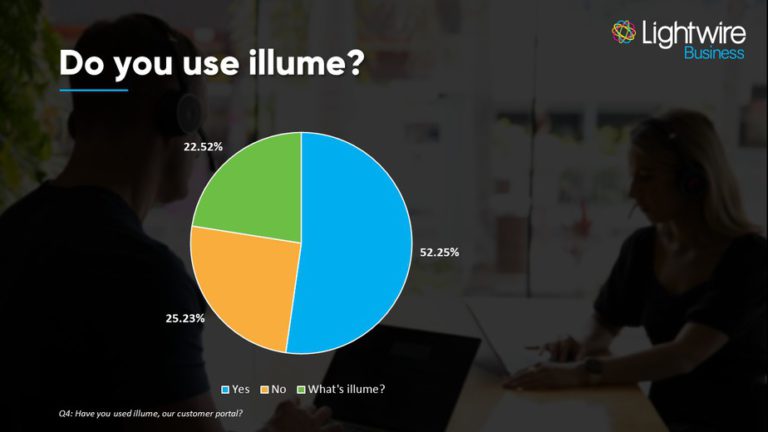 90% of administrators 

don't

 use illume or don't know about illume. 

 

When people don't know about 

illume

 they are less positive about 

us

. Average rating 

of 

7.7 vs 9 for those that use illume.

 

People that choose not to use illume 

give us an average rating of

 8.4. 

 
We know that awareness and use of illume drives 10/10 ratings, so the value is there (and increases every month as we keep adding new features). We just need to do a better job of getting the word out to our customers.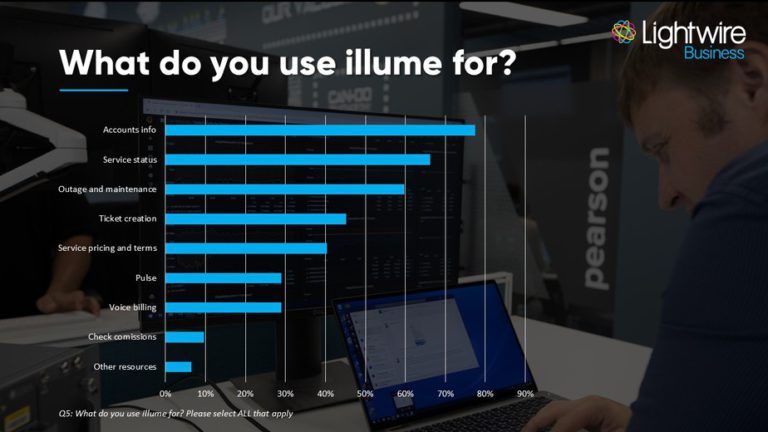 We now realise that we need to develop a more structured approach to onboarding when it comes to illume. We need people in the positions that benefit most from its features to know where to find it, how it makes their job easier and the most effective way of using the features inside it. 
Thanks again to all of our respondents and congratulations to the winners of the Samsung Galaxy Watches, namely: 
Dan from Unit Networks
Antoine from Vision Labs
Peter from BES Information Technology Systems
We are going to get stuck into making the most of the insights provided to make our customer experience even better over the next 12 months.