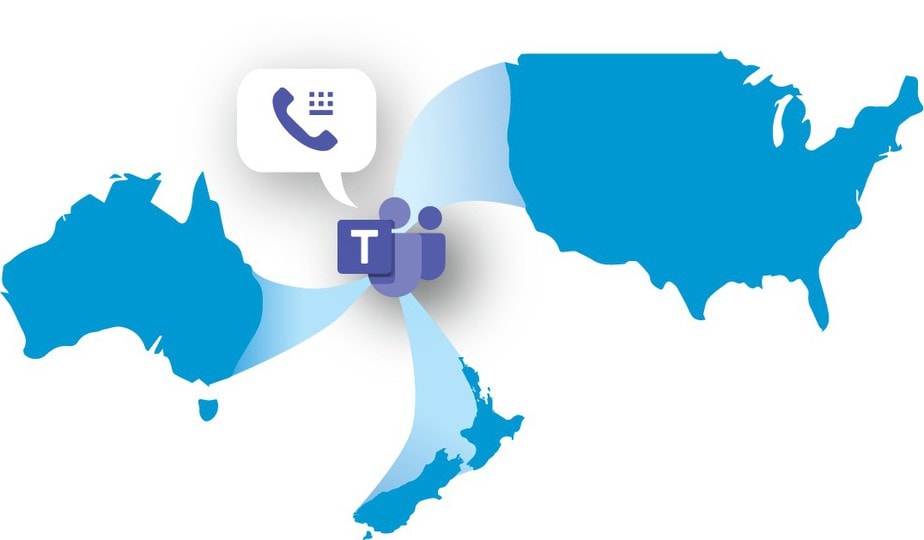 It has been a big 12 months for us at Lightwire, and last quarter saw another first for us – our first network build outside of Australia and New Zealand.
Last financial year saw us add a number of enterprise clients to our books, many of which have teams based in countries outside of Australasia. Based on a great initial experience with Lightwire, several of these companies looked to see where else we could work together, and that got us looking into what it would take for us to replicate our voice capabilities overseas.
Several months later, and we have our first USA voice point of presence established on the West Coast.
In a nutshell, we have established the capability to offer Teams Calling with Direct Routing on the same basis that we provide Teams Calling in NZ and Australia.
We have done this by deploying SBCs and voice switches in a high availability design using AWS as a strategic partner. Local carrier connects have also been established to ensure lowest latency routing.
Compliance and accountability have been a cornerstone of this build, with our network team working hard to ensure no stone is left unturned.
What problem does this solve?
Here is how our latest addition to our voice service offering can help you:
If you have people based in the USA and would like them to live on the same Teams tenancy as the rest of your team while having a flat-rate unlimited calling plan
You can have a single voice carrier relationship across 3 countries
Get billed in AUD or NZD for all services on one account
As we continue to grow into other countries (led by customer demand) you can continue to unify your telco vendor profile
Want to know more? Email sales@lightwirebusiness.com