We're at Currumbin Wildlife Sanctuary, shining a bit of a spotlight on this not for profit organisation and talking about how Lightwire Business fits into that picture.
Currumbin Wildlife Sanctuary, Mercury IT, and Lightwire Business
Currumbin Wildlife Sanctuary came to know about Lightwire, and it's 3CX offering through their long term IT partner, Mercury IT.
Mercury IT managing director, AJ, saw that voice and unified communications were an area of our business that was in desperate need of change, and with that, he was able to set up a meeting with Brendan and David.
AJ had the honour to see Currumbin Wildlife Sanctuary develop as a great organisation that they are for the community. He started back then when he was a junior technician, on the tools, and has worked my way up through the ranks over the past 20 plus years, all the way up to solution architect.
The reason why AJ got Lightwire into Currumbin Wildlife Sanctuary is because he was looking for the right outcome for the Sanctuary. At the time, I felt the current provider wasn't growing or listening to my client's needs and requirements.
"I introduced Lightwire into Currumbin Wildlife Sanctuary, and it's probably one of the best decisions I've done to date. 3CX offers a scalable, flexible solution for Currumbin Wildlife Sanctuary, especially since their staff is always in transit from one area to another."
The other reason why Mercury IT chose Lightwire was the flexible contracts for 3CX. Especially the flexible contract to be able to migrate from 3CX to Microsoft Teams Calling, because Microsoft Teams and the Microsoft platform is Currumbin Wildlife Sanctuary's next 12 to 18 month road map for the business.
It just made sense for Mercury IT to pick a provider that will work with them to transition to where Currumbin Wildlife Sanctuary needs to be in the next 18 to 24 months.
Currumbin Wildlife Sanctuary, being part of a broader organisation, being the National Trust of Australia, Queensland, we always wanted to be able to connect our remote properties into systems that already work for at Currumbin Wildlife Sanctuary.
Lightwire Business was able to help us implement this with ease.
Currumbin Wildlife Sanctuary now uses the 3CX solution offered by Lightwire across 3 of their properties in Southeast Queensland alone. 
The organisation now has access to immediate reporting, which has been key to our busy team at the Wildlife Hospital reception.
They're now able to see which agents are busy, number of calls still in the queue, and all sorts of other relevant information in real time via the wallboard feature.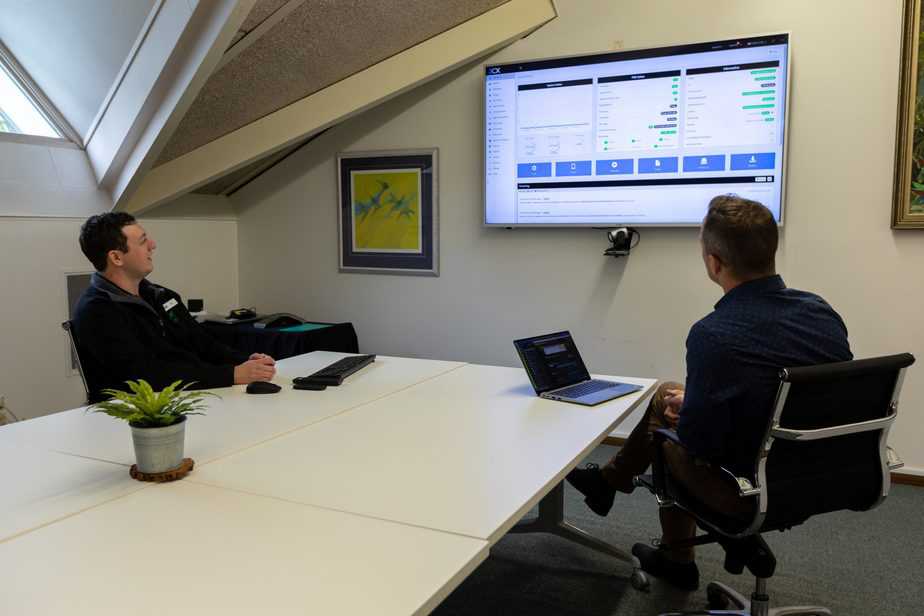 Guided by the expertise of David Rowe, who offered some innovative solutions, the Sanctuary have streamlined and simplified the experience for our users across the business.
"Lightwire's approach to 3CX has provided us with more control over our day to day operations, which in turn is providing us with insights into how we really use our phones."
Getting the right setup in place means that we no longer spend time addressing recurring issues. This is freed us up to focus on further improving other systems and processes within our business. 3CX is a powerful solution, and with Lightwire Business we have already seen it provide fantastic outcomes.
About the Currumbin Wildlife Sanctuary
Currumbin Wildlife Sanctuary is the longest running wildlife attraction on the Gold Coast. It started in 1947 with a man named Alex Giffiths who started to feed the wild lorikeets to protect his prize blooms.
And the Currumbin Wildlife Sanctuary today houses one of Australia's largest native collections, and is involved in 16 crucial conservation programs. If you'd like to make a donation towards those programs, please do so via the link below.