Great news for Jabra Evolve headset owners that use Microsoft Teams. You'll be pleased to know that you can now bring Teams to the foreground with the touch of a button on your headset, as well as the ability to receive meeting notifications and missed calls directly from your Jabra headset.
This is made possible as the Jabra Evolve series recently got the officially certified by Microsoft Teams. The certification is rolled out across a range of Jabra headsets including;
Jabra Evolve 80
Jabra Evolve 75
Jabra Evolve 75e (end of year)
Jabra Evolve 65
Jabra Evolve 65t
Jabra Evolve 65e (end of year)
Jabra Evolve 40
Jabra Evolve 30 II
Jabra Evolve 20
Jabra PanaCast
Jabra Speak 750
Jabra Engage 50
The upgrade will happen via a free firmware update that will automatically be prompted when users connect their headsets to Jabra Direct or Xpress. 
How do I update my Jabra Evolve headset?
The easiest way is by downloading the latest version of Jabra Direct. You can download Jabra Direct via the button below. 
You downloaded the latest version of Jabra Direct? Great. Let's update the firmware of your Jabra device. 
Step 1: Open Jabra Direct
If a firmware update is available for your Jabra device, this is indicated on the main screen.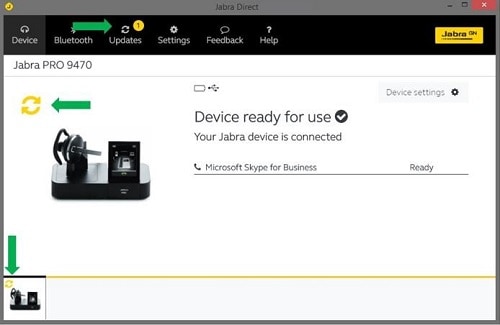 Step 2: Check for updates
To update the product or manually check for new firmware, click Updates.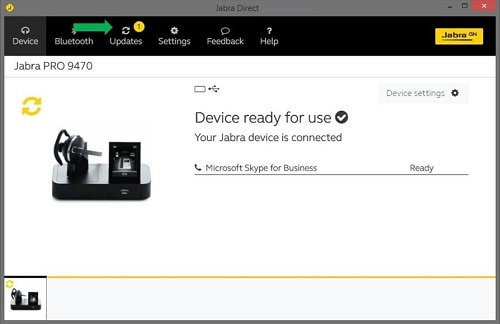 If an update is available, click Update.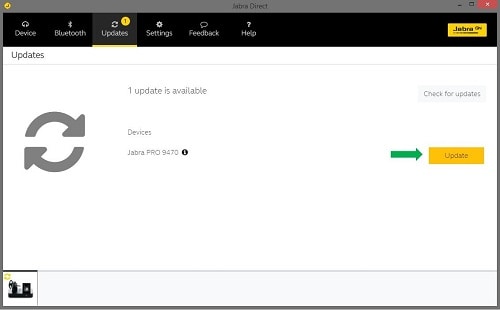 The Jabra Direct Firmware Updater opens in a new window.
Step 4: Select Device in Firmware Updater
If several Jabra devices are connected and require an update, check that the correct Jabra device is selected in the drop-down menu.
Then click Next.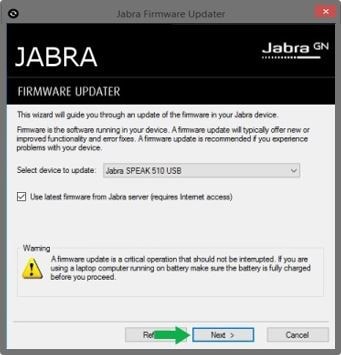 Select the language pack and click Next to start the update process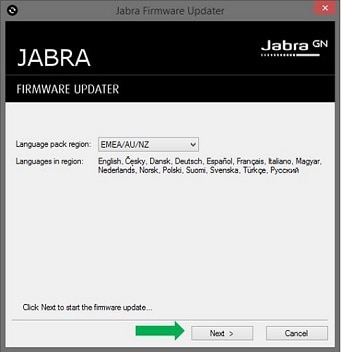 Step 6: Sit back, relax, and let the updater do its thing
Follow the onscreen instructions. Do not unplug your device while a firmware update is in progress.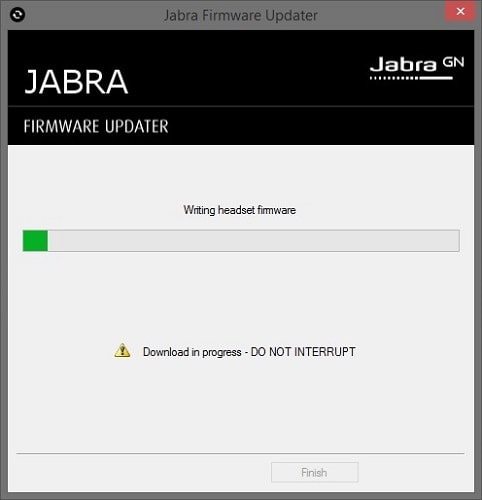 Note:
Images and text are for guidance purposes only. Actual images and text may vary depending on the device connected and updates to the software.