Choosing the right voice supplier
3CX, Teams Calling, Dialpad, 8 x 8, Ringcentral, Mitel…there are dozens of Unified Communications solutions and voice platforms sold by hundreds of suppliers, so how can you be sure that you are selecting the best platform from the best provider?
Voice procurement isn't a one-time transaction, it is an ongoing partnership, one that can have a powerfully positive impact on your business if done right. In this post I am going to do my best to give you a fairly even handed overview of what to look for when going to market for a new voice platform.
What problem(s) are you trying to solve?
Starting with this question will help you understand your required feature set.
Do you have people working remotely that can't take calls on their desk phones? Are you forwarding calls to mobile and paying through the noise? Are you lacking call centre reporting and performance visibility?
Whatever the issues you are looking to address, documenting them will create a brief that you can provide to vendors to source adequate proposals.
Look for a company with a strong track record. Talk to your IT provider (if you have one) and look at public reviews of the organization. If you are looking at a specific platform, 3CX, for example, look at their stated preferred suppliers.
Select a partner that allows you to try before you buy, a free no obligation trial should be easy for any supplier to provide and will allow you to ensure call quality is sound (get it?) and that your team is comfortable with the softphone experience and usability.
With your requirements in hand, you should expect the potential suppliers you are dealing with to present diagrams detailing call flow configuration, IVR/auto attendant requirements, reporting metrics and example reports, and run you through a detailed service demo.
The size of your business and the required level of complexity will determine how detailed the above elements need to be, but they should all be covered off to some degree.
Your number is a key part of your business identity, you need to be able to retain it. Make sure that the supplier you are looking to work with is able to port your existing number to their platform.
If you generate a reasonable volume of calls, and the pre-sales process will help you define this with some clarity, then an unlimited calling plan will make sense. The unlimited calling option ensures that you have budget certainty and freedom to use your service as required.
Pay as you go and/or bundle plans are also widely available. Bundle pans include minutes for you to consume without additional charge, then revert to a pay as you go structure once the included minutes have been exhausted.
Some providers charge on a per user basis, but that should be avoided where possible as it doesn't scale as cost effectively.
The smart play is to go with a per channel model where users share an aggregate pool of channels (also called phone lines), typically on a ratio of 4 users to every channel. This way, you only pay based on the volume of concurrent calls your team needs to be able to make, rather than paying for a dedicated channel per user.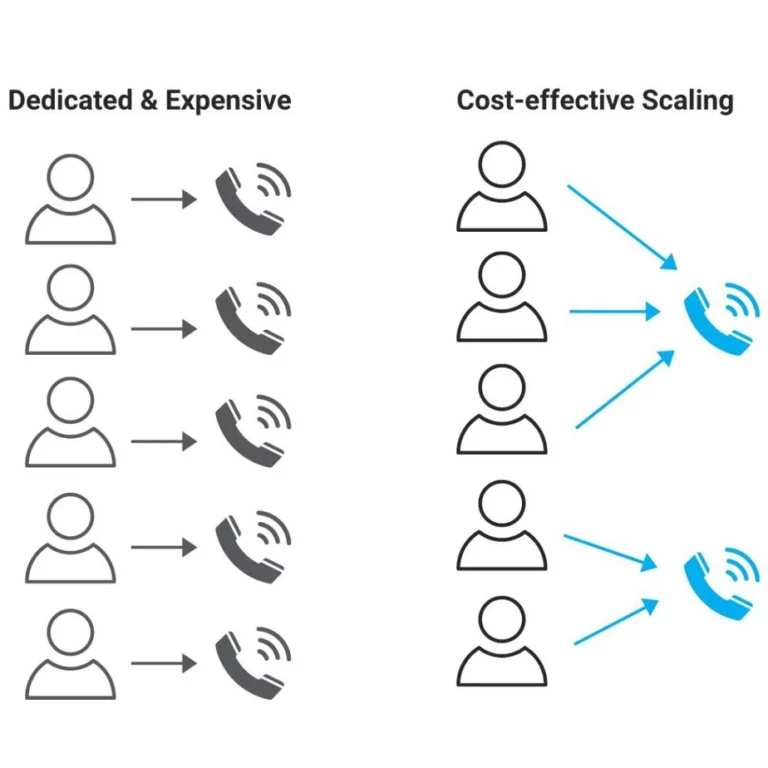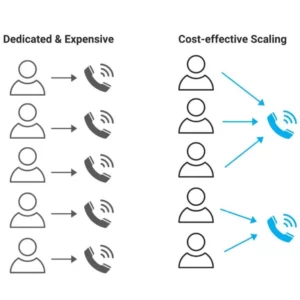 Your clients need to be able to reach you 24/7, so you need a supplier that supports you 24/7. Don't settle for 8/5, the experience you provide to your customers is just too important.
Further, don't select a company that makes you enter call centre hell. Make sure your supplier clearly states how long support call wait times are and that you have clear escalation paths available to you, and that those have the mobile numbers of key management contacts included.