Zscaler is one of the most exciting brands that Lightwire works with, and to be singled out as a valued partner by its CEO, co-founder and chairman Jay Chaudhry is pretty special.
Taking it back a step, in the way of introductions for anyone who doesn't yet know, Zscaler supplies an innovative range of hosted security products, the two most prominent of which are Zscaler Internet Access (ZIA) which provides secure access to external applications and Zscaler Private Access (ZPA) which provides secure access to locally hosted applications. With a market cap of US $16 billion and the only leader in the 2020 Gartner Magic Quadrant for Secure Web Gateways, this is a forward looking security powerhouse.
Jay and his team have given the New Zealand market a massive amount of attention, and as they tell it, this has been possible because:
The Instillery went above and beyond to create a compelling case for the NZ focus

Lightwire partnered with The Instillery to make it easy for Zscaler to do business in NZ
As Jeremy Nees, COO for the Instillery, puts it…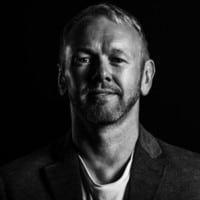 Jeremy Nees
Chief Operations Officer @ The Instillery
"We have always seen the value in the ZIA and ZPA products, we understood what it could deliver for our clients, but we needed the edge to be as close to our clients as possible. We played a key role in bringing ZIA to NZ in late 2018 with great results, and it was important for us to make that same impact with ZPA. Brendan (CRO at Lightwire) came to me with a compelling idea as to how we could make that happen in mid-2020, and being the responsive forward thinking company that they are, Zscaler jumped at the opportunity."
The result of this teamwork is that New Zealand business now have the lowest latency access possible to the worlds leading hosted security platform.
In the video below Jay details his vision for Zscaler in New Zealand, details how they partnered with Lightwire and The Instillery to establish an onshore node for ZPA, and the resulting onboarding of clients such as Auckland City Council, NZ Steel, Watercare, and Fletchers Construction.