Teams Phone delivered via Direct routing
Lightwire wholesale Teams Phone via Direct Routing offering allows you to add value through owning the PBX functions inside of Teams while also providing the SIP trunk, phone numbers and call minutes.
Improve business outcomes for your clients and drive profitability.
Scope, design, provision and support Teams Phone with Confidence.
Get the free eBook that walks you through all of it without the sales pitch. No forms, no spam, no cold calls. The eBook is 100% free.
Microsoft Teams is a fully-fledged business phone system (PBX). This application is best configured in a mode called Direct Routing, which works by combining the Teams app to the world using two key elements: A Session Border Controller and SIP Trunks. 
Lightwire has deployed this solution to allow you to connect your Teams instance to the world via our existing VoIP Platform.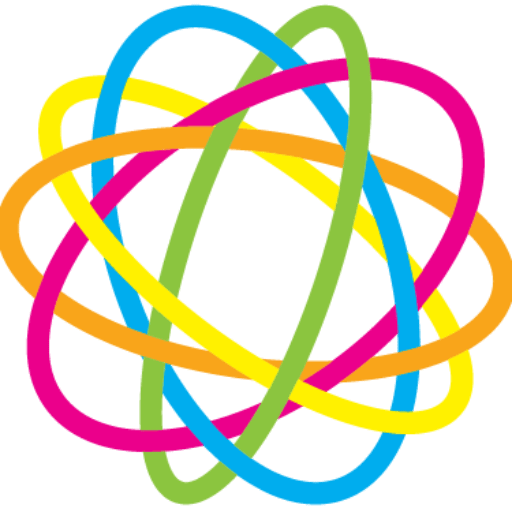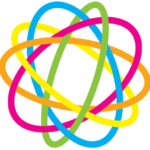 What Lightwire takes care of 
We take care of our Manages Session Border Controller (SBC)
The porting of numbers from other providers or supply of new numbers
We manage the outbound masking numbers for users if needed
We look after the DNS space which is used for the routing component
SIP Trunk element and present you with an unlimited or bundled calling plan
Running the PowerShell command to connect Teams to Lightwire's SBC
Obtaining the correct Microsoft licences (Phone System or Business Voice without Calling Plan) and assigned them the users
Design of the auto attendance and call queues
Recording any voice messages for your Auto Attendant (IVR)
Any end documentation and training for your users
Testing
Our model creates a huge opportunity for you to build services around Teams Phone.
Revenue is gained through driving design, implementation, training and ongoing support, and your recurring revenue is grown through SIP Trunk plans and Microsoft licensing.
Lightwire provides a key, yet small, component of a far bigger product.
Features - Is Teams Phone the right fit?
Microsoft Teams gives you the functionality of a traditional business phone system (PBX) with call-handling functions like call hold, transfer, forwarding and voicemail all in the cloud. But, there are a number of things it can't do, check out our video to get a feel for whether it has the features your customers need.
Navigating licenses can be tricky and time-consuming, especially when they frequently change – it's a question we often get from our clients and partners. Given the potential cost impact, we must help you get it right.
On April 1st, 2020, Microsoft released a new 'Microsoft 365 Business Voice with Direct Routing', i.e. 'Business Voice' without the calling plan, which allows you to unlock Direct Routing for Teams Calling that had previously only been available for those on Enterprise Plans via the Phone System add on.
For more detail on what this all means for you and your customers, including pricing, check out this video…
DRIVING PROFITABILITY FOR 100+ MSPs

MAKING INFORMED VOICE DECISIONS HAS NEVER BEEN EASIER
Know exactly what's going on with your voice service from call volume to how many simultaneous calls you're making. Illume, our customer portal transforms voice data into actionable information, so you can make informed decisions regarding your voice service.
We are happy to help! Whether you want to have a chat over the phone on AU: 1300 016 678  NZ: 0800 534 567 or prefer to email sales@lightwirebusiness.com. Whatever works for you. We'll be here.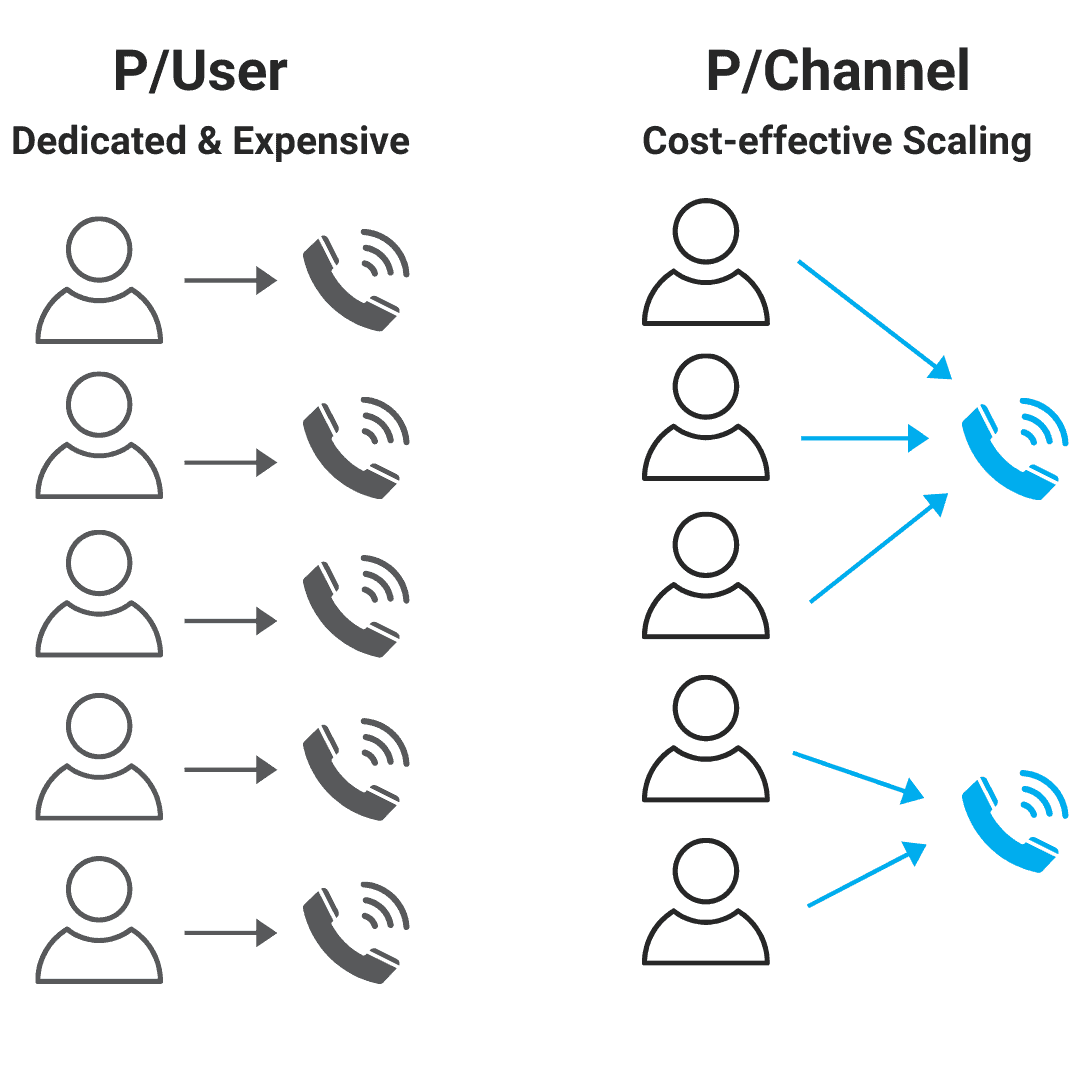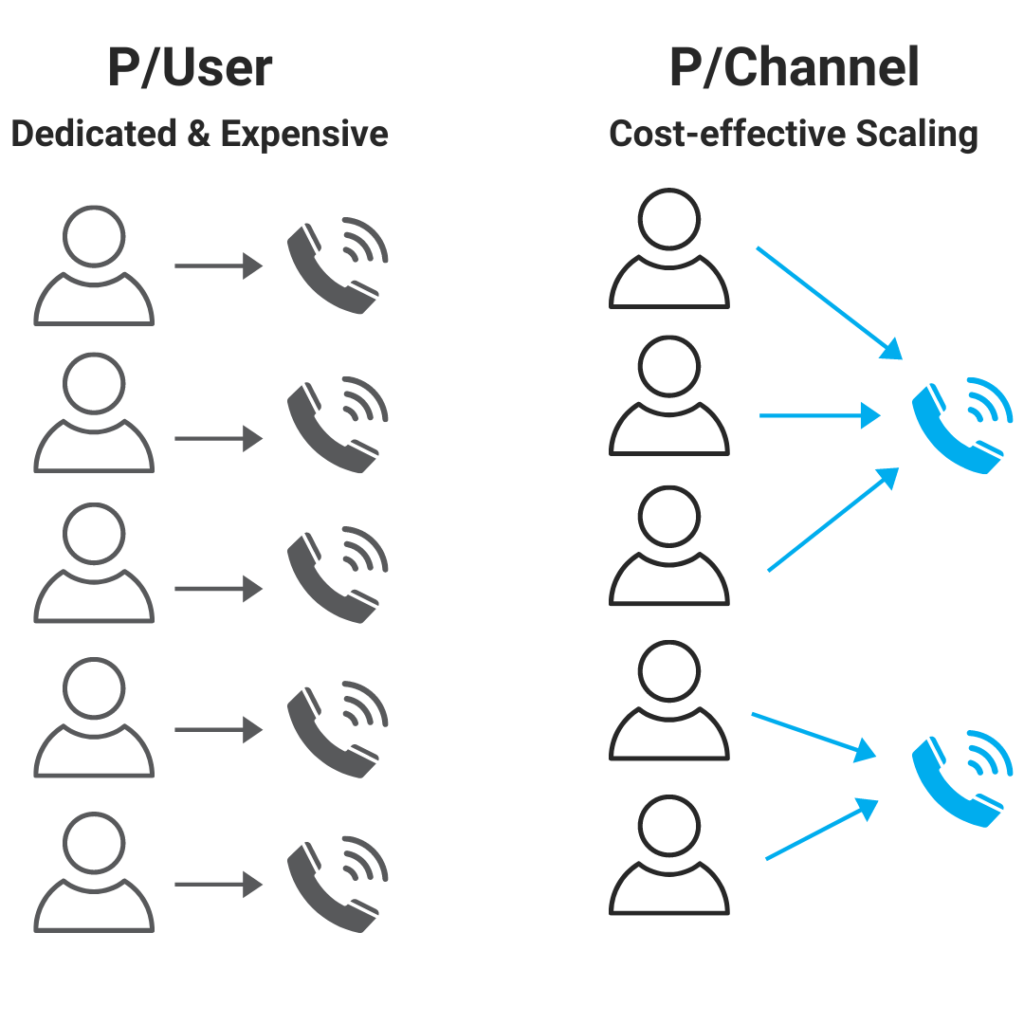 Introducing the per channel model
Per user charges sound great until you realise you are paying for calls your staff aren't making. That's why Lightwire's Teams Phone is based on how many simultaneous calls you can make. Every concurrent call uses a channel and users share channels. By sharing Channels all users can enjoy the calling functionality within the Teams app. 
The per channel allows for far more cost-effective deployment as low volume users don't attract the same costs as other users, but still have access to the same functionality.
Don't leave money on the table
Let's have a look at how the per user model stacks up against the per channel model based on 40 users on a 24 month term. 
A quick Google search shows that the average Teams Phone solution in today's market is charged at around $25 per user, which would set a business back $1,000 + GST per month.
With a per channel model for 40 users, you would need 10 channels on average. Lightwire's 10 channel with unlimited calling retails for $600 + GST per month.
Quick savings math =  $9,600 saved over a 24 months term contract.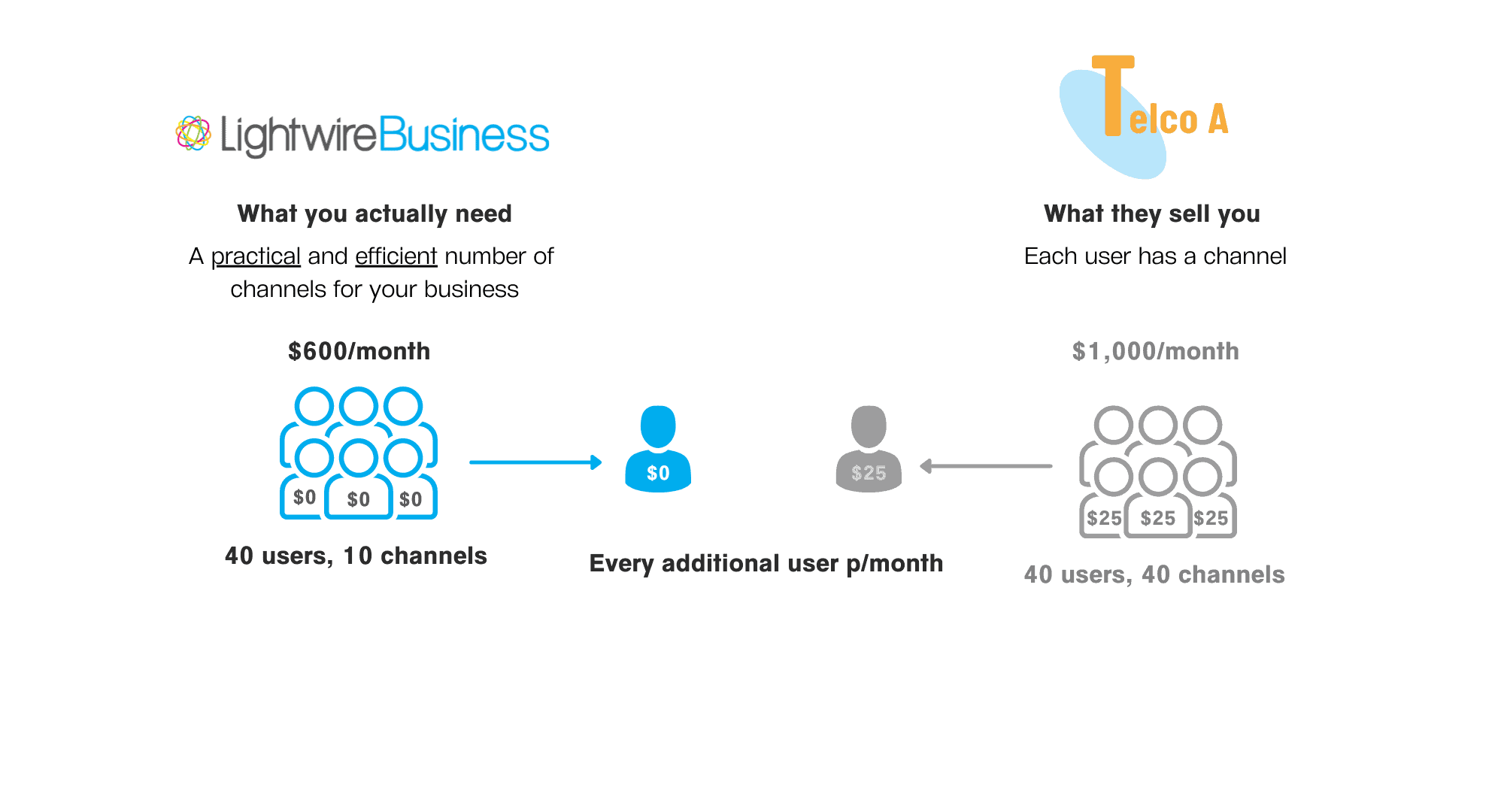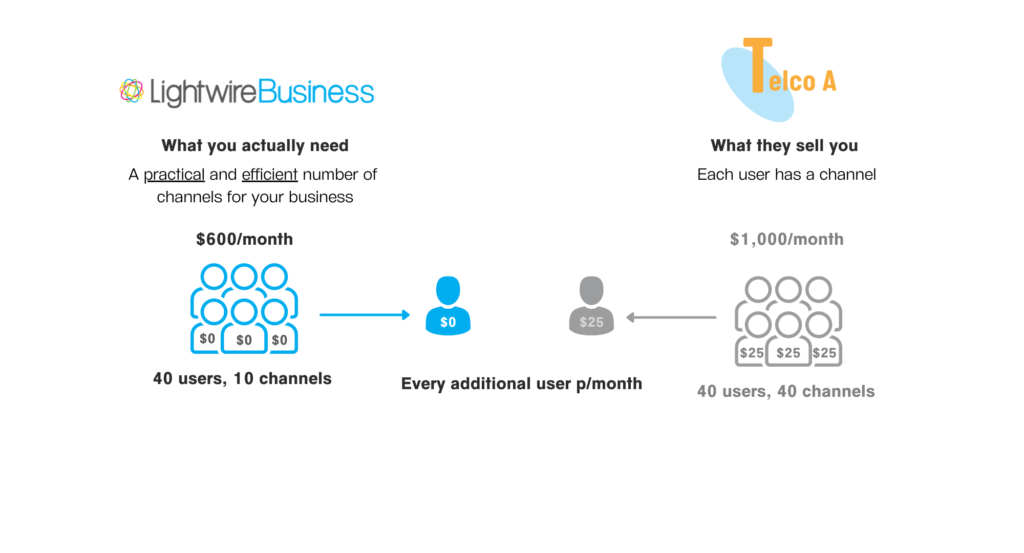 Organisations benefitting from the per channel model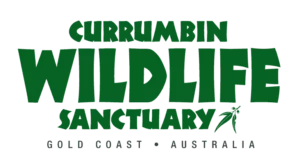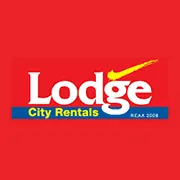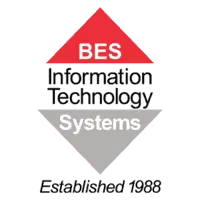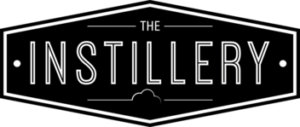 Unlimited or bundled calling plans available
Whether you're after a bundled calling plan for Teams Phone or an unlimited plan, we can help. 
We want to take the risk out of adopting Teams Phone, so we have a Free Trial options that comes with no obligation or costs whatsoever.
We don't expect you to take our word for it that Teams Phone delivered through Direct Routing (and Lightwire) is great, we want to prove it, that's why we offer a free, and obligation free, 14 day trial.
Get started with the Risk Free Teams Phone Trial
Fill out the form below and our team will be in touch within 8 business hours.
Choose a better way to get your clients connected