Teams Calling, Teams Phone, Teams Direct Routing, and many others are names for the PSTN (Public Switched Telephone Network) calling functionality that allows you to make and receive calls from landlines and mobiles inside the Microsoft Teams app.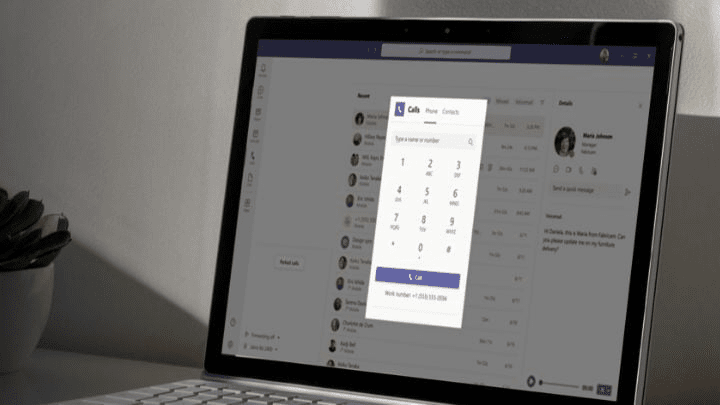 Why Businesses Love Microsoft Teams Calling
Unified Collaboration Experience
Teams allows you to bring all your technology, tools, and voice solutions in one place.
Boost productivity for your people with a true collaboration hub they can access with any Teams enabled device, anywhere, and anytime.
Future Proof & Peace of Mind
Teams with calling enabled is flexible and easy to set up, scale, use, manage and secure.
Empower your people to work more effectively when and where they need to by enabling them to make calls to landlines or mobiles within Microsoft Teams with Lightwire enabled Teams Calling.
Simplify calling – One application lets you make and receive local, long-distance, mobile, audio or video calls through Microsoft Teams.
Full voice functionality – Get all traditional PBX call-handling functions like call hold, transfer, forwarding and voicemail wherever you are.
Present a professional image – Reinforce your brand by enabling staff to use their existing business landline number whether in the office or on the road.
Enjoy freedom – Whether you prefer a deskphone, a mobile phone, or a headset plugged in your computer with Lightwire enabled Teams calling you can receive calls or call anywhere, anytime on your preferred device.
How much more freedom can you and your mobile workforce enjoy if you aren't fixed to your office landline?
Scope, design, provision and support Teams Calling with Confidence.
Get the free eBook that walks you through all of it without the sales pitch. No forms, no spam, no cold calls. The eBook is 100% free.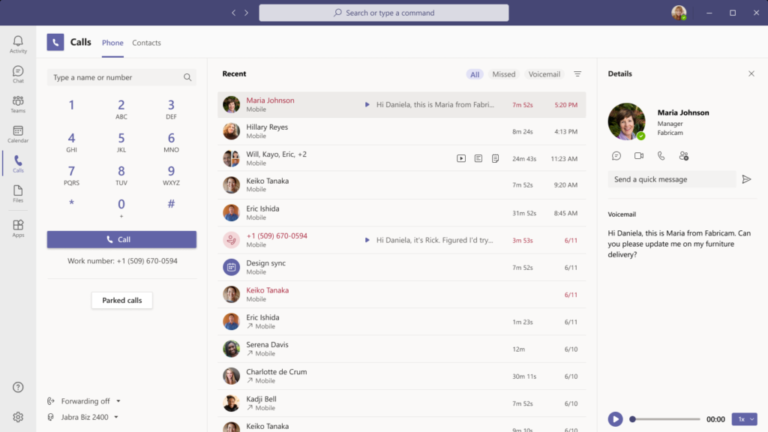 Boost productivity by combining voice calling and productivity apps in one workspace with Teams and calling enabled by Lightwire. Plus, there's no need to learn a new tool or a different one for calling if everything you need is inside Teams.
Clean and simple interface
Calling integrates flawlessly
A unified workspace
Familiar Microsoft tools
What would an easy to use platform that increases collaboration, mobility, and enhanced calling capabilities mean for your organisation?
Desk Phones for Teams Calling
With Teams Calling, you don't need a desk phone anymore. But just because you don't need desk phones anymore doesn't mean you should not be using one.
The Teams Certified phones we've sourced bring the best out Microsoft Teams by featuring Optima HD Voice, Yealink Noise Proof Technology, full duplex speakers, and the ability to join meetings with one touch.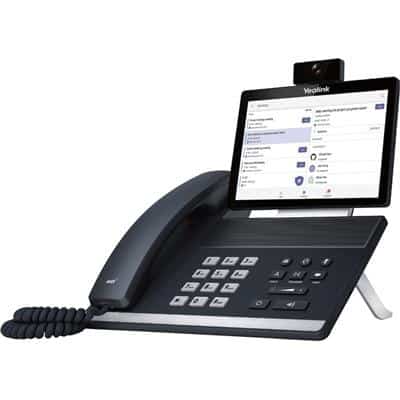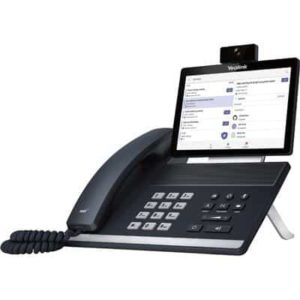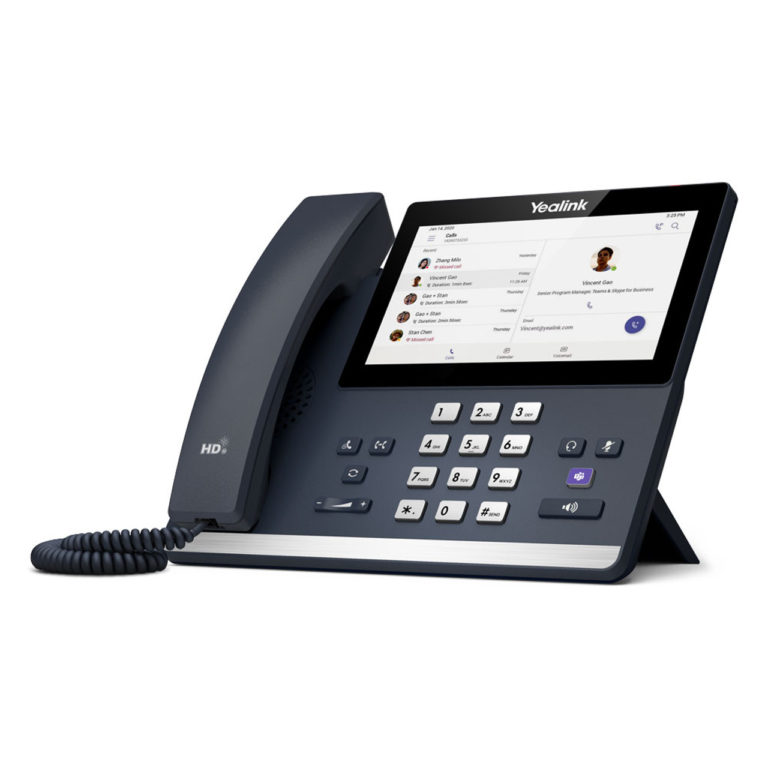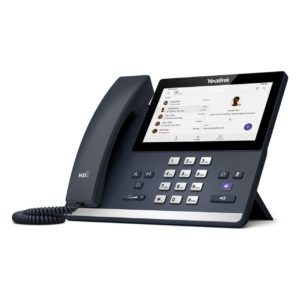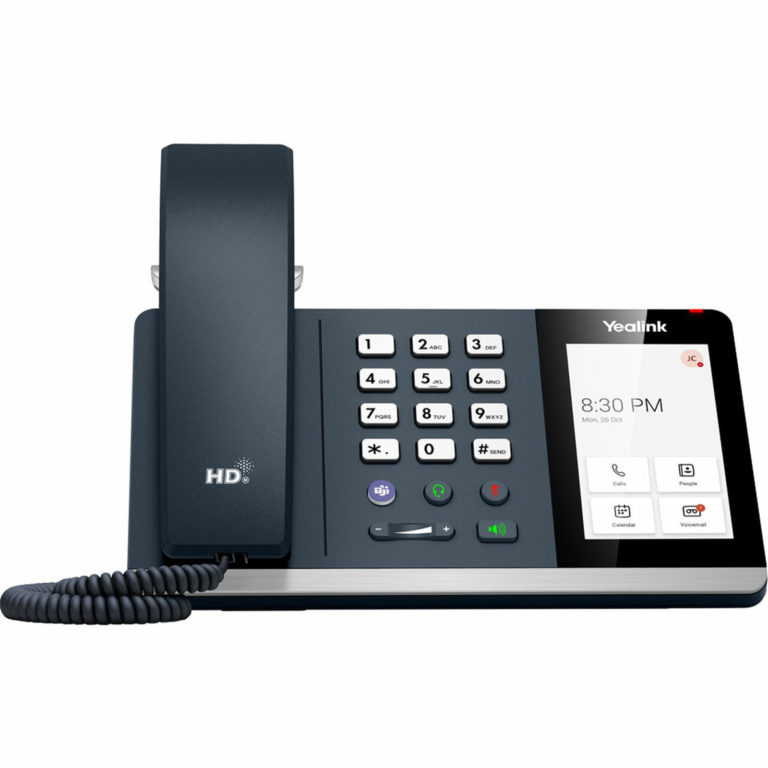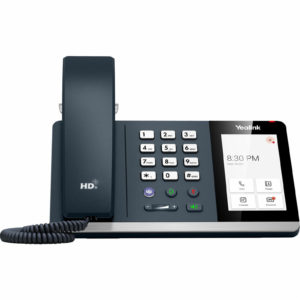 Teams Calling Feature Set
Not all voice solutions are created equal, and we want to make sure you have the right tools for your business.
Even the most tech-adverse people can easily collaborate and use full telephony functionality within Microsoft Teams. However, if your business has requirements such as call recording, complex call flows and/or call centre functionality, then Teams Calling isn't be a good fit.
Take a deep dive, get to know Teams Calling, and learn if it's something for you and your organisation (or not) by listening to this podcast episode.
Phone System feature
Description
Cloud auto attendants

Lets you create a menu system that enables external and internal callers to locate and place or transfer calls to company users or departments in your organization.


Note that users do not need to be voice enabled to receive calls from the auto attendant dial by name, dial by number directory search. Users do need to be voice enabled to receive calls from the auto attendant menu options.

Cloud call queues

Lets you configure how call queues are managed for your organization: for example, set up greetings and music on hold, search for the next available call agent to handle the call, and so on.


Note that users do need to be voice enabled to receive calls from a call queue.

Music on hold
Plays default music defined by the service or custom music uploaded by the tenant administrator when an external call from the Public Switched Telephone Network (PSTN) is placed on hold. This feature works for one-to-one PSTN-to-Teams calls in addition to calls made to a call queue. This feature provides on-hold notification parity with other platforms.
Call answer/initiate (by name and number)
Lets users answer inbound calls with a touch, and place outbound calls either by dialing the full phone number or by clicking a name in the client.
Call forwarding options and simultaneous ring
Lets users set up forwarding rules so calls can go with them anywhere, or calls can be forwarded to colleagues or to voicemail.
Group call pickup and forward to group
Lets users share incoming calls with colleagues so that the colleagues can answer calls that occur while the user is unavailable. Less disruptive to recipients than other forms of call sharing (such as call forwarding or simultaneous ringing) because users can configure how they want to be notified of an incoming shared call.
Transfer a call and consultative transfer
Lets users transfers calls to another person. Or, if they need to leave their office but want to continue the conversation, they can transfer the calls from their PC or IP phone to their cell phone.
Note that users do not need to be voice enabled to receive transferred calls from another user.
Transfer to voicemail mid call
Lets users transfer to voicemail during a call.
Call park and retrieve
Lets users place a call on hold in the Teams service in the cloud. When a call is parked, the service generates a unique code for call retrieval. The user who parked the call or someone else can then use that code and a supported app or device to retrieve the call.
Call phone number from search
Lets users place a call from the search box by using the /call command and specifying a name or a number.
Caller ID

Calls from inside the company display a detailed caller ID that pulls information from the corporate directory, showing picture ID and job title instead of just a phone number. For calls from external phone numbers, the caller ID as provided by the phone service provider is displayed. If the external phone numbers are secondary numbers in the corporate directory, then the information from the corporate directory will be displayed. 

If you wish to control the caller ID with Teams Calling, then check out this blog. 

Device switching
Lets users play a call or meeting on another HID device that is connected to Teams; for example, switching from their PC speakers to a headset.
Presence-based call routing
Controls inbound communications with presence, enabling the user to block all incoming communication except from those specifically indicated.
Integrated dial pad
Lets users dial by name or by number anywhere in the search bar and in the dial pad, speeding up the process of making outbound calls.
Federated calling
Lets users securely connect, communicate, and collaborate with users in federated tenants.
Make and receive a video call
If the user's account is enabled for video calls, the user can make face-to-face video calls with their contacts. All they need is a camera, their computer's speakers and microphone. Users can also use a headset if their computer doesn't have a built-in audio device.
Cloud Voicemail

When a user receives a voicemail, it is delivered to their Exchange mailbox as an email with the voicemail message as an attachment. Users can listen to their messages on their certified desktop phone, and on all Teams or Skype for Business applications. Support for voicemail transcription has been added as of March 2017 and is enabled by default for all organizations and users.

Note that users do not need a Phone System license, nor do they need to be voice enabled to use Cloud Voicemail features.

Cloud Voicemail user settings

Lets users configure their client settings for voicemail greetings, call answering rules, and greeting language, including out-of-office greetings.

Note that users do not need a Phone System license, nor do they need to be voice enabled to use Cloud Voicemail features.

Secondary ringer
Users with multiple speaker devices connected to their PC can choose to set a secondary device to ring in addition to their default speaker. For example, a user with a headset connected to the PC and desk speakers can choose to have both headset and desk speakers ring when a call comes in so that they don't miss a call.
Distinctive ring alerts (Teams only)
Lets users choose separate ringtones for normal calls, forwarded calls, and delegated calls so they can distinguish the type of call.
Shared Line Appearance
Lets users share their phone line so that another user can make and receive calls on their behalf.
Busy on Busy (Teams only)

A calling policy that lets you configure how incoming calls are handled when a user is:

in a call
in a conference
has a call placed on hold.

 

The caller will receive one of the following responses:

hear a busy signal when the callee is on the phone
will be routed accordingly to the user's unanswered settings. One option lets the caller leave a voicemail for the user who is already on a call.

 

The callee gets a missed call notification but isn't able to answer incoming calls. This feature is disabled by default, but can be turned on by the tenant admin.

Call blocking
Lets users add (PSTN) phone numbers to a blocked list so that the next call from that number is blocked from ringing the user.
Common Area Phones
A common area phone is typically placed in an area like a lobby or conference room making it available to multiple people. Common area phones are set up as devices rather than users, and can automatically sign into a network.
Media bypass support 
For better performance, media is kept between the Session Border Controller (SBC) and the client instead of sending it through the Phone System.
Unassigned number routing
Allows routing of unassigned numbers to users, auto attendants, call queues or a custom announcement.
Scope, design, provision and support Teams Phone with Confidence.
Get the free eBook that walks you through all of it without the sales pitch. No forms, no spam, no cold calls. The eBook is 100% free.
What if I told you that you can savethousands...
Teams Calling pricing models
Per user charges sound great until you realise you are paying for calls your staff aren't making.
That's why Lightwire Teams Calling solution is based on how many simultaneous calls you can make.
Every concurrent call uses a channel and users share channels. By sharing Channels all users can enjoy the ability to make and receive calls on Teams. 
The per channel allows for far more cost-effective deployment as low volume users don't attract the same costs as other users, but still have access to the same functionality.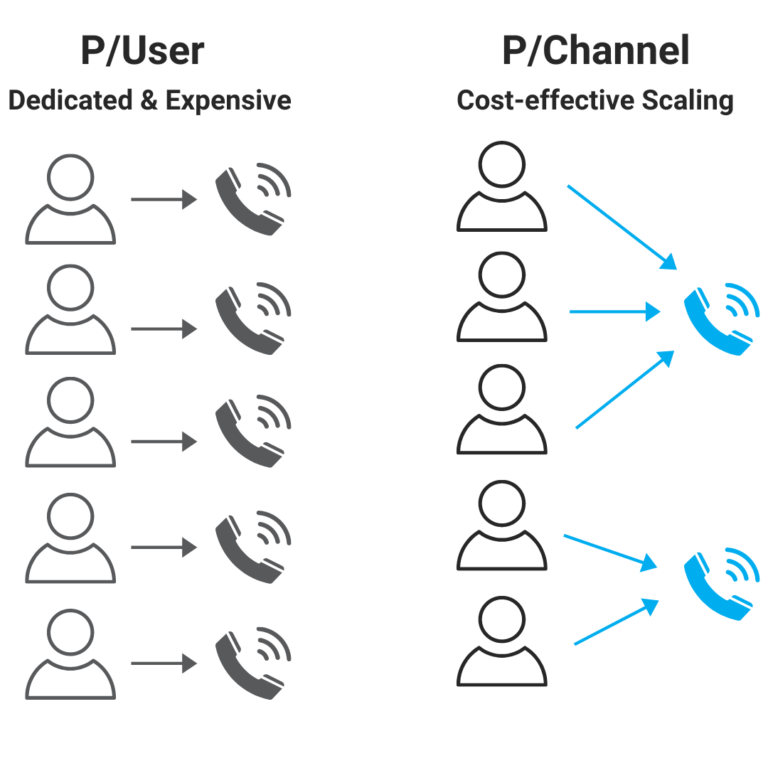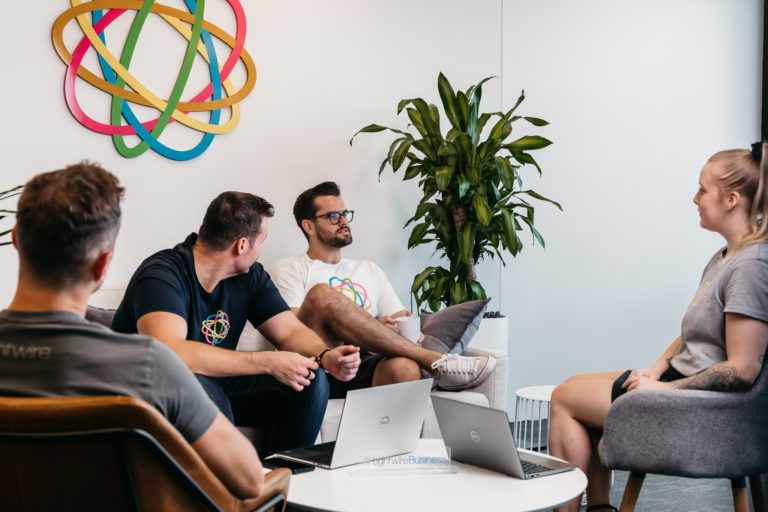 You need a specific Microsoft license to unlock PSTN calling capability within the Microsoft Teams app.
The go-to license for Teams Calling with Lightwire is "Microsoft Teams Phone Standard", and if you want standalone phones in a break room (those not bound to a user), you'll need to get a Common Area Phone license. 
Need help picking the right Microsoft license? We're here to help. Give our friendly team a call at AU: 1300 016 678 – NZ: 0800 534 567 or send an email to sales@lightwirebusiness.com
Make the switch to Teams Calling
How much is not taking action costing you?
Considering the cost of traditional phone systems or VoIP solutions where you pay per user, the costs of doing nothing could be much more than doing something about it.
With Lightwire's Teams Calling you can say goodbye to;
make the most out of teams calling
Lightwire Business is a partner and enterprise focused Internet and Voice Service Provider operating on both sides of the Tasman, shining where complexity exists.
Across all internet and voice services, we add data-driven insights through our illume portal to drive your profitability and ensure business continuity.
I want to own the client relationship and wholesale Lightwire's Teams Calling solutions as my own.
Choose a better way to get connected