What is 3CX Unified Communications and how can it benefit your clients?
The 3CX phone system delivers a complete unified communications solution which can be integrated with your Office 365, CRM and ERP systems. 
In normal terms, it's a feature rich voice solution that has all the features you've come to expect from a phone system and more. 
3CX is easy to use by even your most tech adverse users as a softphone mobile app or as a traditional desk phone.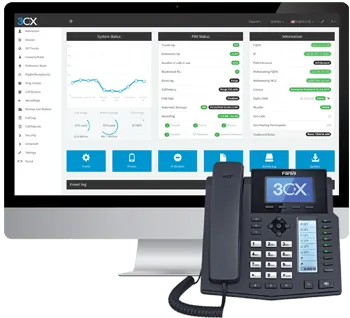 3CX enables your mobile phone to function as your office phone. Take calls on your "office" phone wherever you are using 4G or Wi-Fi.
Take your office phone everywhere with the 3CX Android and iOS app.
Collaborate with colleagues on the go via instant messaging without relying on third party apps or systems.
Free calls between extensions & video conferencing reduces costs for remote workers.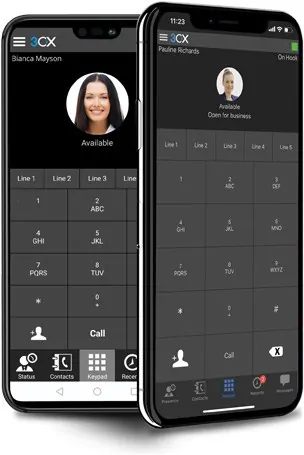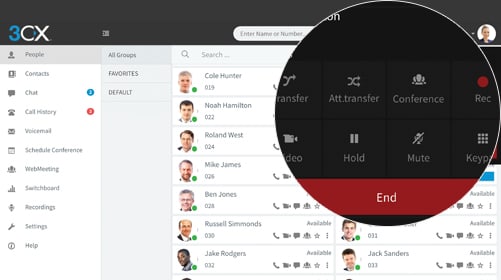 Integrates with business tools
3CX seamlessly integrates with popular business applications, including CRM software, email clients, and more, streamlining communication and boosting productivity.
3CX integrates with popular CRM software, enabling users to make calls and access customer information from within the CRM interface.
Users can initiate calls, view call history, and listen to voicemail messages within their preferred email client.
Make calls with a single click by integrating with business tools, eliminating the need for manual dialing.
3CX provides advanced call handling features such as call routing, auto-attendant, call queuing, and other call management tools, enhancing productivity and improving customer service.
3CX intelligently routes calls to the right department or person based on your predefined rules. 
Customise automated greetings and menu options to efficiently direct incoming calls with auto attendant.
Manage high call volumes effectively with call queuing, providing estimated wait times to callers.
3CX Hosting Options to suit your needs
Take full control over your 3CX phone system, including deployment, maintenance, and updates, ensuring it aligns with specific requirements and security protocols.
Your telco provider (hopefully us) provides the SIP Trunks and you handle the 3CX environment.
Reduce technical burden, and get your 3CX environment hosted by Lightwire. With a team of certified advanced 3CX engineers handling the phone system you can rest easy knowing your clients are in good hands
Availability, reliability, security and compliance are guaranteed. 
With 3CX you pay for how many simultaneous virtual phone lines you want to use instead of how many users you want to connect.
By sharing phone lines all users can make and receive calls while using 3CX.
This pricing model makes uptake and running costs significantly lower, especially for enterprise entities. 
We don't publish pricing because, under the Lightwire wholesale model, you set the pricing for your end clients.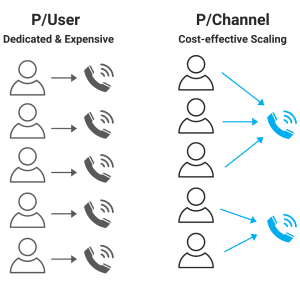 Trusted by businesses across Australia & New Zealand
Baby koalas, fighting kangaroos, and 3CX, what's the connection?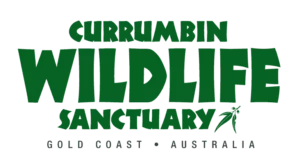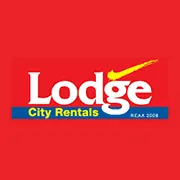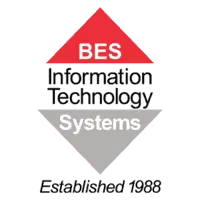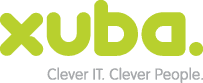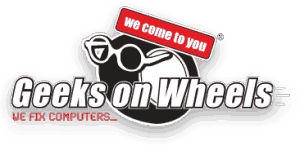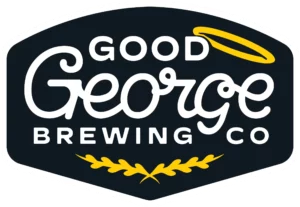 Know exactly what's going on with your voice service from call volume to how many simultaneous calls you're making.
Illume, our customer portal transforms voice data into actionable information, so you can make informed decisions regarding voice services.
Get started with a Risk Free Trial
Fill out the form below and our team will be in touch within 8 business hours.
Choose a better way to get your clients connected