I am delighted to say that Lightwire has taken its partnership with Ata Rangi Pastoral further with an announcement that we will fund the planting of 22,500 trees over 22.4 hectares at Ata Rangi's Waikato location.
The funding for this planting effort will run over 5 years, with Lightwire funding the planting of a hectare every quarter. Since April 2017 Lightwire has planted 3,326 trees, today's announcement will see our rate of planting increase to 375 trees p/month, or 4,500 p/year.
Ata Rangi has 22,500 Eucalyptus Fastigata trees, a species of medium-sized to tall tree that we call "Eucs". These trees have been grown in a scion nursery in Rotorua for the last 9 months and are now ready to be planted.
The video below shows part of the area selected to plant our trees, the contour and proximity to the river were key reason why it was selected, it is far from ideal for dairy farming.  The area is erosion prone, near to the Waikato river, struggling to grow grass and we believe it would be far better for the environment if it were covered in trees.
https://www.youtube.com/watch?v=MDjSMK4RTe8
Eucalyptus Fastigata is typically a tall, straight tree that grows to a height of 45–60 metres, but that will take some time. The first of 22,500 trees to go into the ground is shown below: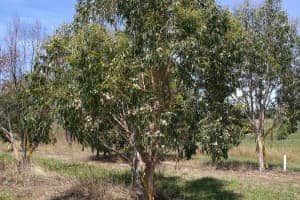 All of us at Lightwire would like to thank our clients and partners for helping to make this happen. If you weren't buying from us, we wouldn't be able to invest in this. 2019 has been a great year, and it feels great to be able to celebrate that success with this announcement.
Brendan Ritchie