Wholesale Telco services for MSP

s
Has your MSP secured its customer base?
The gaps in your MSP service portfolio are allowing telcos and competing MSPs to go after your clients.
Lightwire helps MSPs fill the gaps and keep the competition at bay with telco services made for MSPs.
Providing MSPs with Wholesale Internet and voice to make their clients sticky
Drive revenue & make customers sticky.

It's never been more important for MSPs like you to select the right Telco partner.

"My telco partner just bought a MSP and provides managed services now"
You'd be surprised how often we hear from MSPs that their telco partner is now providing managed services.
For Managed Service Providers this conflict presents risk. It can chip away at your revenue and ability to provide comprehensive service.
You've seen it. We've seen it.
telcos are encroaching more and more into the MSP space and it's making it more important than ever before for MSPs to choose the right partner and secure their customers.
You know that the easiest way to drive revenue growth is to limit churn. We complement your efforts, not compete with them, that's why we offer every partner a non-compete agreement, and stick to the partner focused voice, data, and WAN services that we do best.
Complimenting your efforts, not competing
Complete your MSP service offering
Build your moat and make customers stickier with wholesale voice, internet, and WAN solutions.
You own client billing and tier 1 support – we provide the service and 24/7 support escalation access.
White label Teams Calling, 3CX or SIP trunk solutions on a per service or carrier trunk level.
Sell internet solutions in Australia and/or New Zealand under your own brand.
MPLS and SD-WAN solutions designed to meet the needs of your clients.
Want to offer telco services but don't have the capacity to offer these services?
Talk to us about the channel partner model. Under this model, you can choose to stay in charge of client engagement, and Lightwire takes care of as much or as little as you like while you earn rebates on every service sold to the client.
Lightwire's business model is focused exclusively on the success of our partners. When you win, we win.
That's why every person and process is aligned to help you deliver the best possible experience to your end-users.
Driving profitability for
MSPs across Australia and New Zealand.
Average call wait time for our sales and support teams over the last 30 days
In annual survey that spans all MSP contacts from finance to tech
WHY 100+ MSPs PARTNER WITH LIGHTWIRE
We're driven by you, our MSP partners. Every service we offer, every person we hire, and every feature we add to our portal, illume, is designed to address the problems you and your clients face.
Bring in a steady stream of recurring profit from telco services and add additional value to your end-users via extra services like training sessions, physical phone management, call flow designs, and much more.
You're looking for a way to keep your customers sticky, and we have the product set that will ensure your eco system is tight and your clients have a fantastic experience.
You're able to capture more of your client spend, which helps you become their defacto partner for everything IT, ensuring higher profitability and further limiting customer churn.
You know that you get the best out of your team by working with the best people, tools, and partners. Lightwire's team supports your team to do their best work from pre-sales to post-sale implementation.
Your brand is your business. Every Lightwire team member and process is aligned to make you look good to your end-users. The result? A NPS score of 47 with more than half of Lightwire partners rating us a 10/10.
Everything you need to know about NZ internet
Do you have clients with branch offices in NZ? Are you looking to target trans-Tasman deals? Or perhaps you just want to know how business internet services work in NZ?
Read the guide to get up to speed on everything from high-level market intel to service specific details and all the gotchas in between. No forms, no emails, no cold calls – 100% free.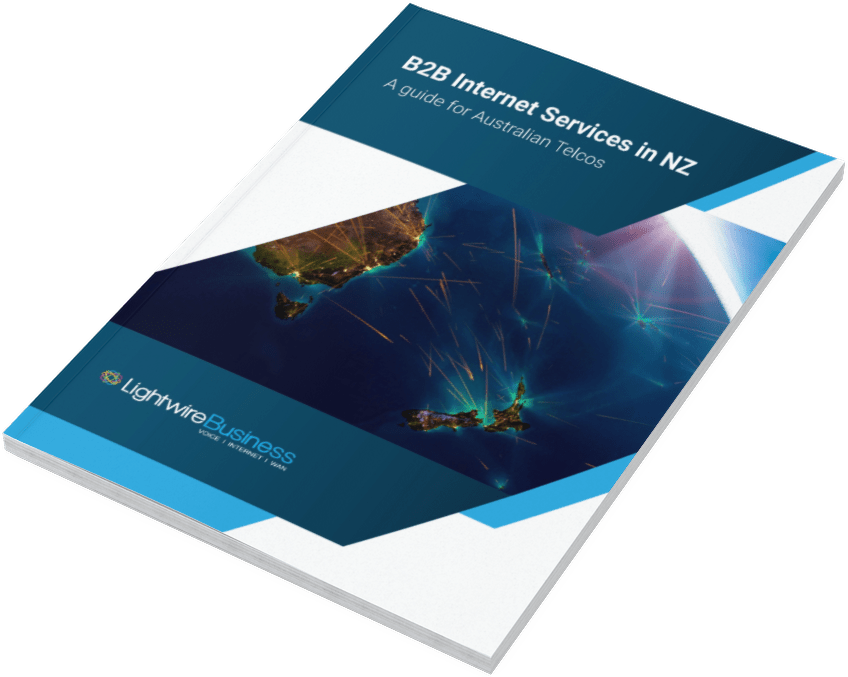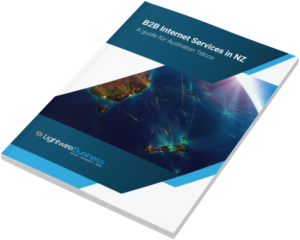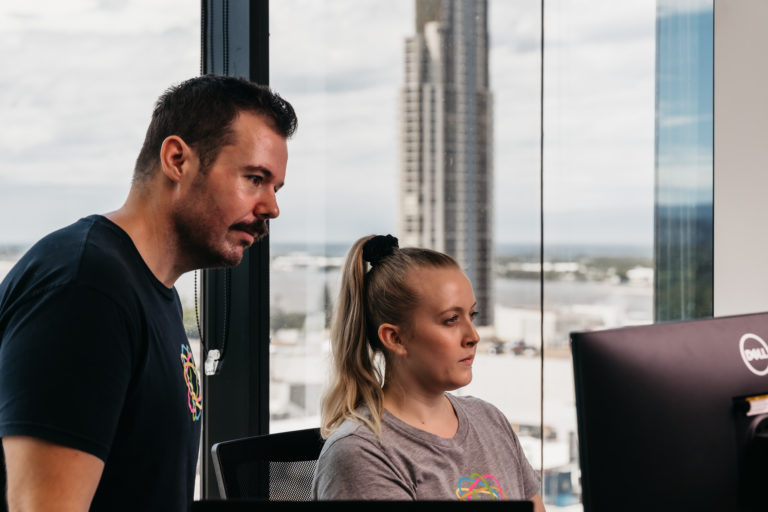 we are an extension of your MSP
Scoped right, built right. Lightwire sales engineers partner with you to provide extensive pre-sales support and outstanding post-sales implementation so that you can deliver the best possible experiences for your clients.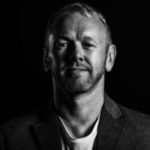 Jeremy Nees
Chief Operations Officer @ The Instillery
The Instillery works with Lightwire Business because its people act as an extension of our own business. From sales, to pre-sale design, support and provisioning, they are easy to get in touch with and always proactively looking to help. Their focus on customer led development helps us gain valuable service insights and has enabled us to streamline service qualification, delivery and support.
The tools to help you add value
You can only add value if you know what's going on. Illume helps hundreds of MSPs up their game with proactive alerts.
Data driven insights helps your sales team proactively identify sales opportunities to upsell clients.
Real time reporting comes as standard on all services to help your NOC team deliver 10/10 end-user experiences.
Your clients rely on the quality of their connection. 
Speed is a critical factor in determining whether an Internet Service Provider (ISP) is up to scratch, and one of the easiest ways for an ISP to ensure that it can provide the best possible speeds is to run a network free of congestion. 
Lightwire invests heavily in our network with our most utilised handovers averaging less than 50% of their capacity – meaning your clients will receive a quality internet service with minimal latency.
Sean Braybrook
Partnerships and Commercial Development Manager
I've partnered with Lightwire Business for the past two years and am continually impressed by their prioritising of service excellence as a vital cornerstone of their organisation. Their focus on tailored client outcomes ensures that the communications tools a company is provided, aligns with the customer business goals to deliver a seamless experience.
Sell more of the stuff you care about.

Create space for your MSP offering.

Providing your clients with better support, features, and the general infrastructure that allows them to future proof their ICT environment comes at a cost for the client.
Finding related areas to drive efficiencies or savings in their business makes it easier for the clients to accept the projects you care about.
Enable your clients to come out with a winning solution that allows them to gain greater efficiencies and future proof their ICT on a cost neutral basis through achieving savings in the voice and data space.
We're driven by you, our MSP partners. Every service we offer, every person we hire, and every feature we add to our portal, illume, is designed to address the problems you and your clients face.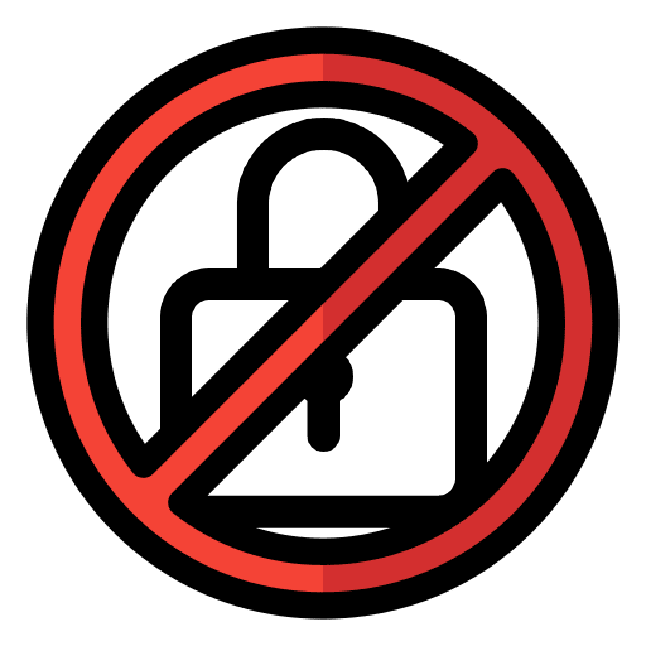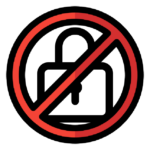 You're not locked in
You bring us into the deals that you think we're suitable for. We don't lock you into exclusivity.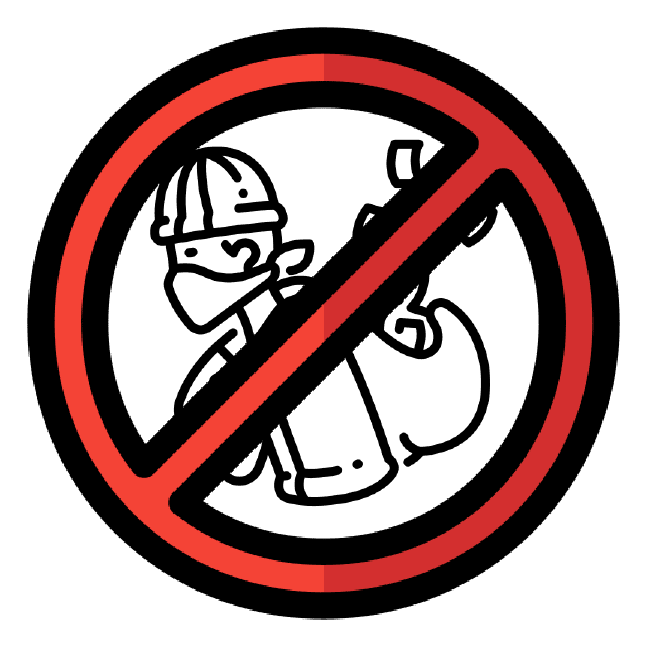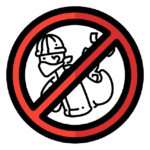 Your clients are safe
Every partner gets a non-compete agreement. Plus we can't scale if we go after individual customers.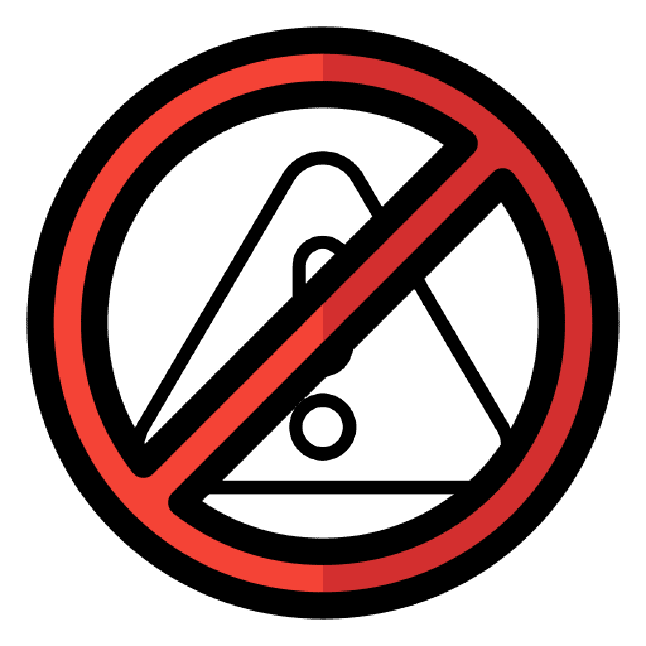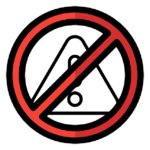 You minimise risk
Risk free trials to test user experience, pre-sales engagement and our provisioning.
Commited to helping MSPs get ahead
Get the latest key talking points in the MSP and tech space alongside real-world experience shared by industry leaders to deliver value to those working in Australian or New Zealand MSPs.
Listen to the podcast on Spotify, Apple Podcasts, or watch the video recording on YouTube.
What's not taking action costing you?
Consider the amount of acquisitions happening in the MSP and telco space and how the market is converging. Doing nothing is going to cost you clients.
It's time you start building your moat with voice and internet services that create room in your clients' budgets to lift sales and lock them in with the help of a telco that won't go after them.
Kick off your Wholesale journey
Fill out the form below to take the first step to become a Lightwire Wholesale Partner and your new Lightwire Account Manager will reach out to you within 1 business day.